R.E Class 5
Topic 6 - Change
We thought about the ways that we have grown and changed since we were babies. Miss Smith brought her new baby into class to visit us. We discussed the fact that Lent is an opportunity to change. Our assembly was about the season of Lent and the importance of being still and waiting. We told the story of Jesus being tempted in the desert during our assembly. For the last part of the topic, we read the story of Palm Sunday. We reflected on the fact that Jesus died on Good Friday but rose again on Easter Sunday.
Topic 5 - Meals
We talked about the fact that families and groups share special meals. We read the story of the Last Supper and discussed how this links to the special meal we share at Mass. Some children from Class 9 came to answer our questions about Holy Communion.
Topic 4 - Special People
We talked about people who are special to us in our lives and how they help us. We discussed the fact that the parish family gathers together to celebrate Mass with the priest and we thought about the different people who help during Mass. We read the story of The Presentation of Jesus at the Temple and the story of The Boy Jesus in the Temple.
Topic 3 -Waiting
In our topic of 'Waiting' we talked about the different things that we have waited for and how we feel when we are waiting for something. We learnt about advent and the advent wreath and what the different parts of it symbolise. We made advent calendars which the children really enjoyed. We had a lovely time making Christingle oranges and the children each took one home to say prayers with their parents. We read the Christmas story from the Angel Gabriel visiting Mary and what happened right through to the end where the 3 wise men visited.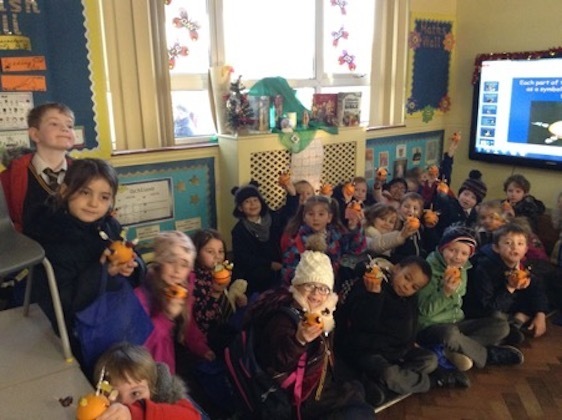 We made Christingle Oranges!
Topic 2 - Belonging
In our topic of 'Belonging' we learnt about belonging to different groups and communities. We learnt about how we prepare for a new baby and Class 5 did a list for what Miss Smith needs for her new baby. We learnt all about Baptism and the symbols of Baptism and what they mean. We did our assembly to the whole school all about Belonging.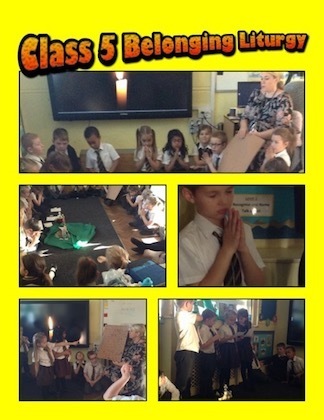 St. Bernadette's Travelling Rosary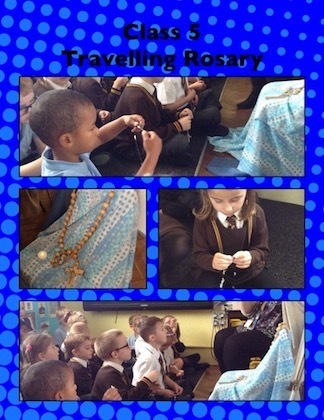 Topic 1 - Families
In our topic of 'Families' we talked about our own families and some children brought in photographs of their families. We also talked about different families that we belong to e.g. the church family. We learnt about Jesus' family and Jesus' life as he was growing up. We talked about how Jesus' life was the same or different to our lives.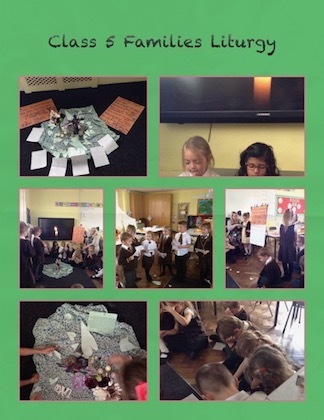 Comments (0)
There are currently no comments.