R.E Class 12
Welcome to our R.E. blog! We are Class 12.
We have an exciting blog to keep all of our parents, carers and visitors, up to date with what we have been learning at our academy. We look forward to sharing all of our hard work with you, so keep checking our blog for regular updates.

Autumn Topic 1 - Loving
In this topic we read Psalm 23 which speaks of God as a shepherd looking after his sheep; we are the sheep that he protects, guides and nurtures. We enjoyed sharing the parable of the Prodigal Son and produced some art work around the loving aspect of the story. Also, we wrote our own set of 'Be-Attitudes', reflecting God's love, based on The Sermon On The Mount.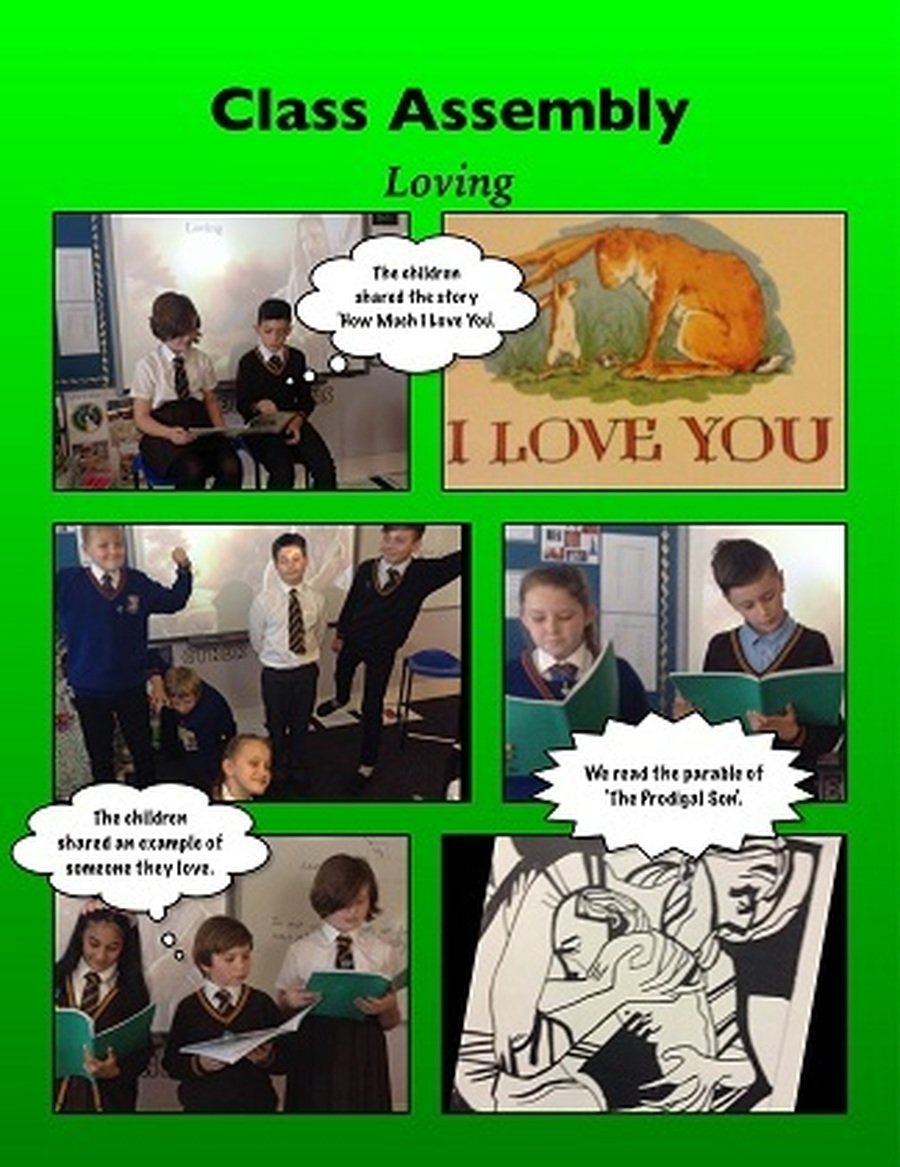 Comments (0)
There are currently no comments.