R.E - Class 10 - Mrs Hunt
Welcome to Class 10's RE Page. Here we will update you on our current topic and share aspects of our learning, work and activities. As a class, we discussed all the things we are thankful for and created our own Class Prayer:
Topic 4 - Sources
The Big Question = Are books enriching?
We started this topic by discussing 'what makes a book?' We listed different types and debated the main purpose of a book. The answers varied between: to learn, to enjoy, to learn how to spell and for children! Finally, we concluded we read for the love of reading - which applies to the Bible! Did you know, the Bible is the best selling book of all time? We have learnt lots of information including:
-It is made up of 73 stories;
-46 in the Old Testament (which date back to before Jesus was born) and 27 in the New Testament (which is all about the coming, birth, life, teaching, sacrifice and resurrection of Jesus Christ);
-The Dead Sea Scrolls which were fragments of Scripture found in 11 different caves;
-The main author of the Bible is the Holy Spirit who inspired other authors which varied from shepherds, to poets, to musicians!
Topic 3 - Expectations
The Big Question = Should we have expectations in life?
This was our assessed topic this term where we focused on Advent. We explored what happens during Advent in the church and how and why it is celebrated. The children explored the preparation for the coming of Jesus and how his birth shaped our lives today.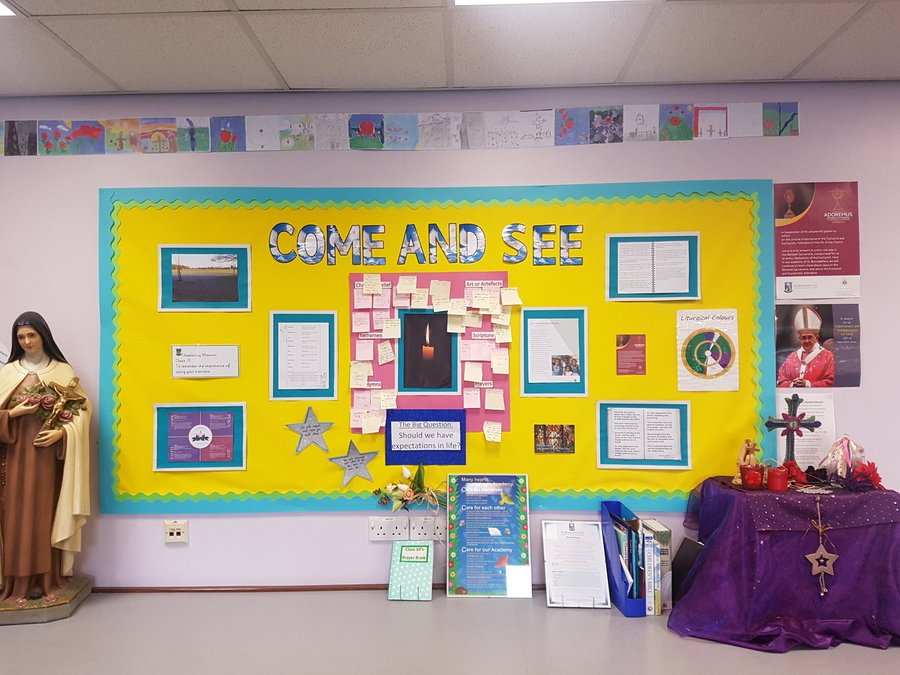 Other Faiths - Judaism
The children really enjoyed exploring Judaism. We looked at similarities and differences between the two religions and compared our way of lives. We loved discussing Hanukkah - the festival of lights - and how people celebrate the new year.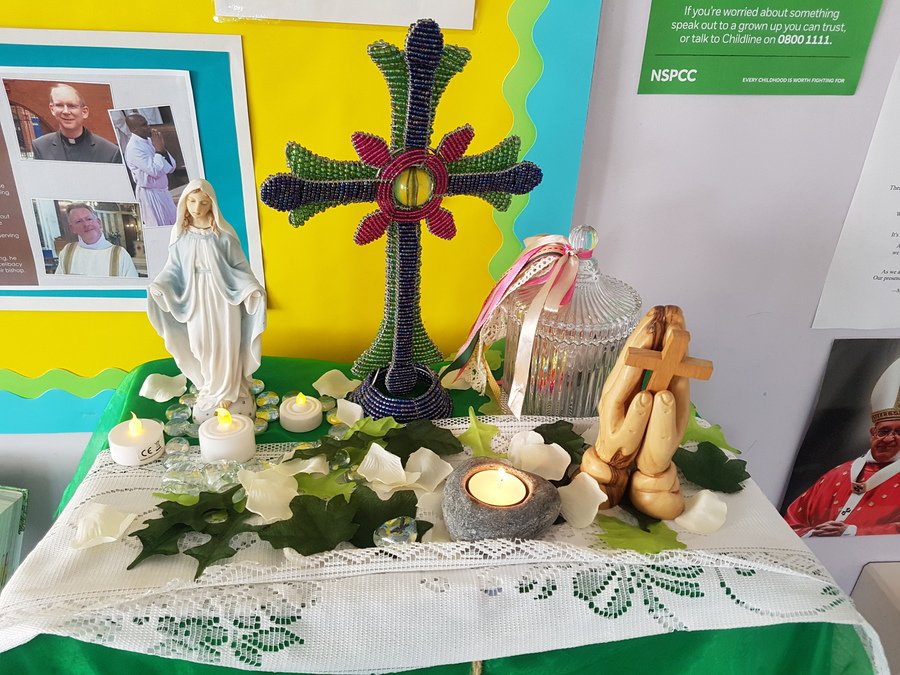 Topic 2 - Vocation and Commitment
The Big Question = What is commitment in life?
Here we explored a range of religious orders.
Saint John Mary Vianney was a very dedicated priest. He was born in France in 1786. He was made a Saint in 1925. His story shows how he showed resilience and he kept going and he became a Saint and he really wanted to be a priest.
By Alex and Amelia.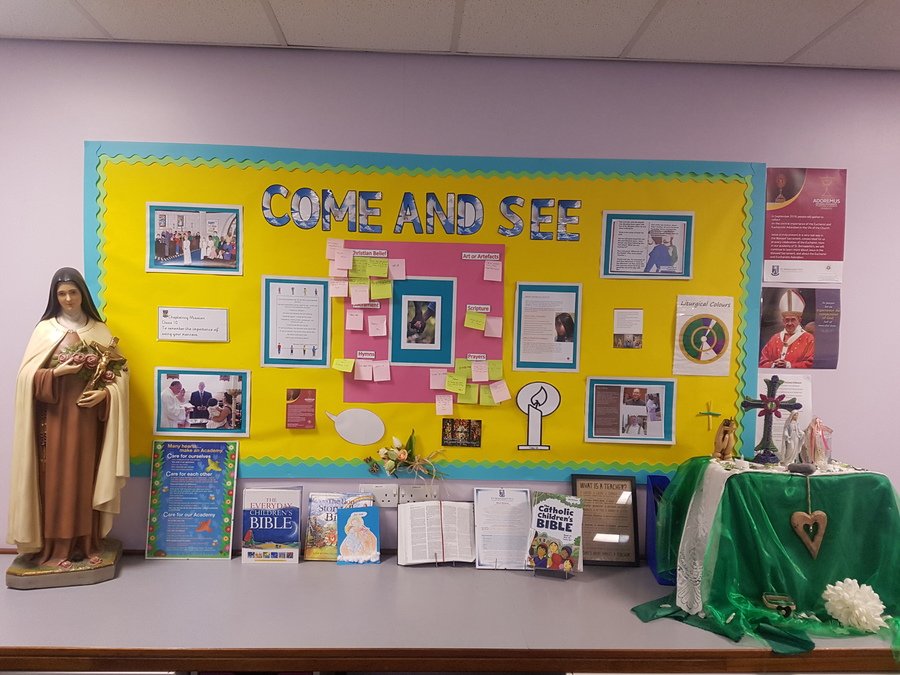 Topic 1 - Loving
The Big Question = Do you have to earn love?
Here we have looked at 'Unconditional Love'. We have discussed what this means and how this is portrayed through a range of Bible stories. We have also explored what is means to have unconditional love and how we can demonstrate it.
We started our topic with the 'Explore' aspect of RE, where we used our prior knowledge to make links on post-it notes about the following subheadings:
-Christian Belief,
-Sacrament,
-Hymns,
-Art or Artifact,
-Scripture
-Prayers.
Since then, we have moved onto the 'Reveal' part of our topic: We have read a range of scriptures linking with 'Loving' and made connections to add to our Come and See Working Wall.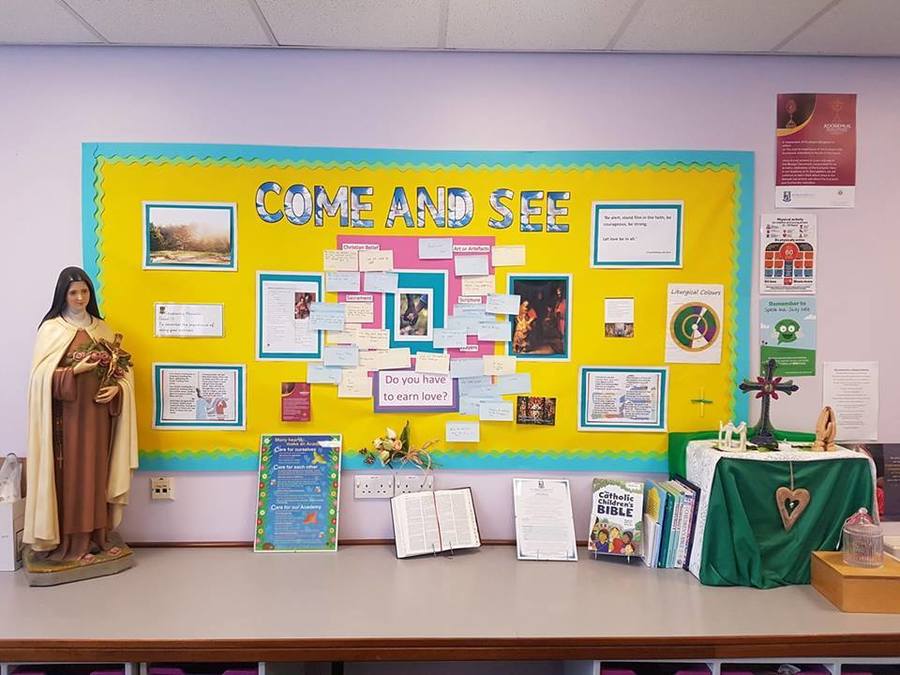 Comments (2)
Show Comments
Sienna Fonte
(about a year ago)
This is amazing work keep it up !
Paul Clark
(about a year ago)
Thank you for having me Class 10! It was very nice to meet you all and I really enjoyed my visit. I look forward to meeting you all again soon.