Class 11 Assembly: Vocation and Commitment
19th October 2018
In exploration of our new RE topic Vocation and Commitment we have been looking at people who have shown great commitment to God through their life works.
One of these extra ordinary people, Oscar Romero, was canonised this week!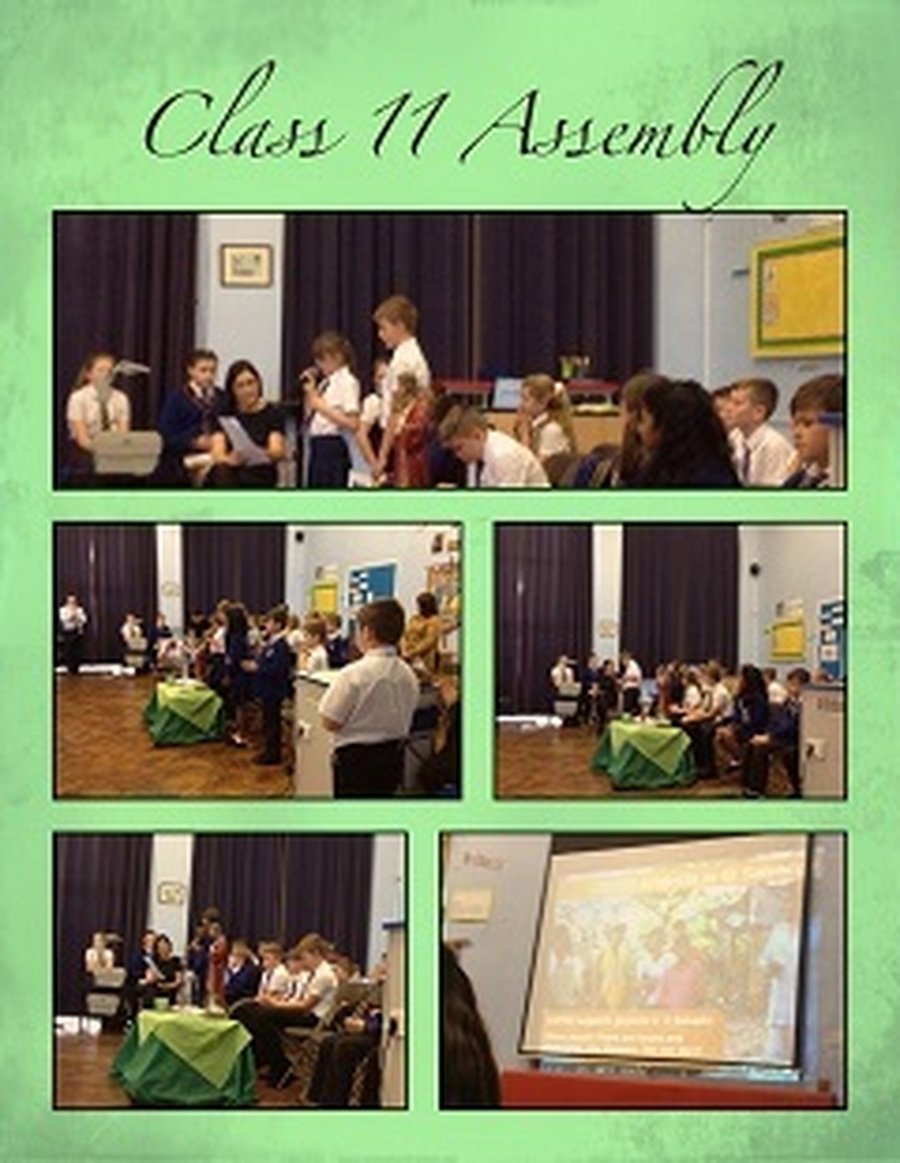 Class 9 Assembly: We all have our own mission
25th May 2018
After class 9 had discussed our new academy mission statement we discussed how each unique person had their own special mission. We wanted to share this with the rest of our academy family. We enjoyed performing authors very different poems and introducing everyone to Claudette Colvin, who used her faith to help her contribute to society in service of others.
Class 4 Assembly: Holidays and Holy Days
11th May 2018
Class 4 were so excited to perform our assembly to their family and the rest of the Academy! We told everybody and the different holidays we have been on and how in the past, the only holidays people had were Holy Days like Easter or Christmas! We went on to perform the story of what happened on Pentecost, a very important Holy Day.
Class 10 Assembly: Water!
20th April 2018
It was another proud moment for Miss Clark as we held an assembly infront of the whole school all about caring for the Earth. We learned about Pope Francis' letter; Laudato Si. In it, he says that the world has never been more broken because we don't look after it very well. Our class want to do something about this so we shared ways you can stop wasting too much water...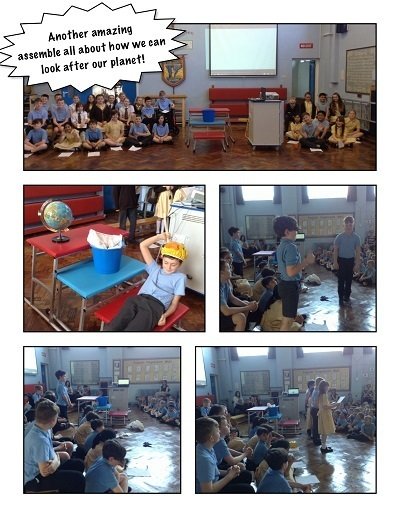 Class 6 Assembly: Meals
Friday 9th February
Class 6 performed a super assembly all about Meals. We told the story of The Last Supper when Jesus (acted by Owen!) shared a special meal with the disciples. We shared the importance of this story and why we remember it when we come together for Mass. Well done, everyone!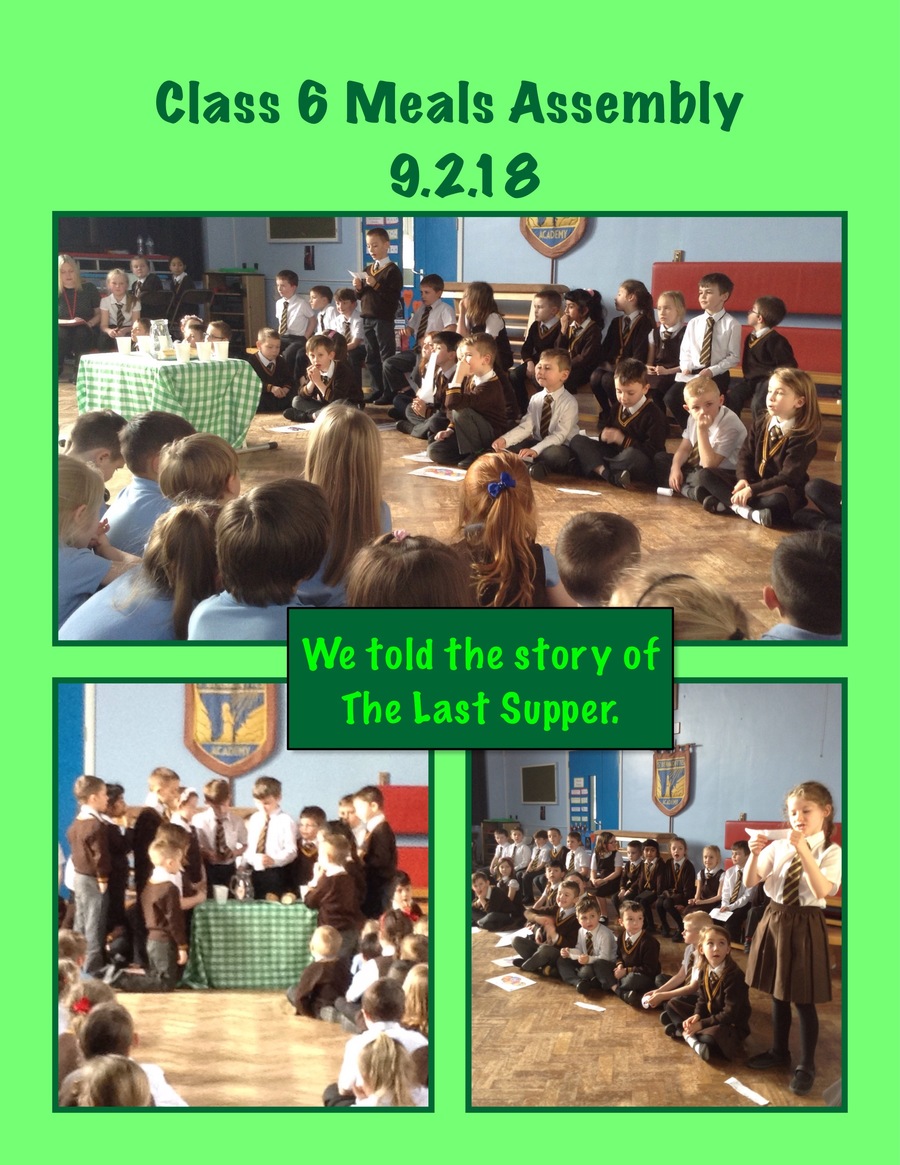 Comments (0)
There are currently no comments.
Class 8's Assembly: God is with us always
Friday 26th January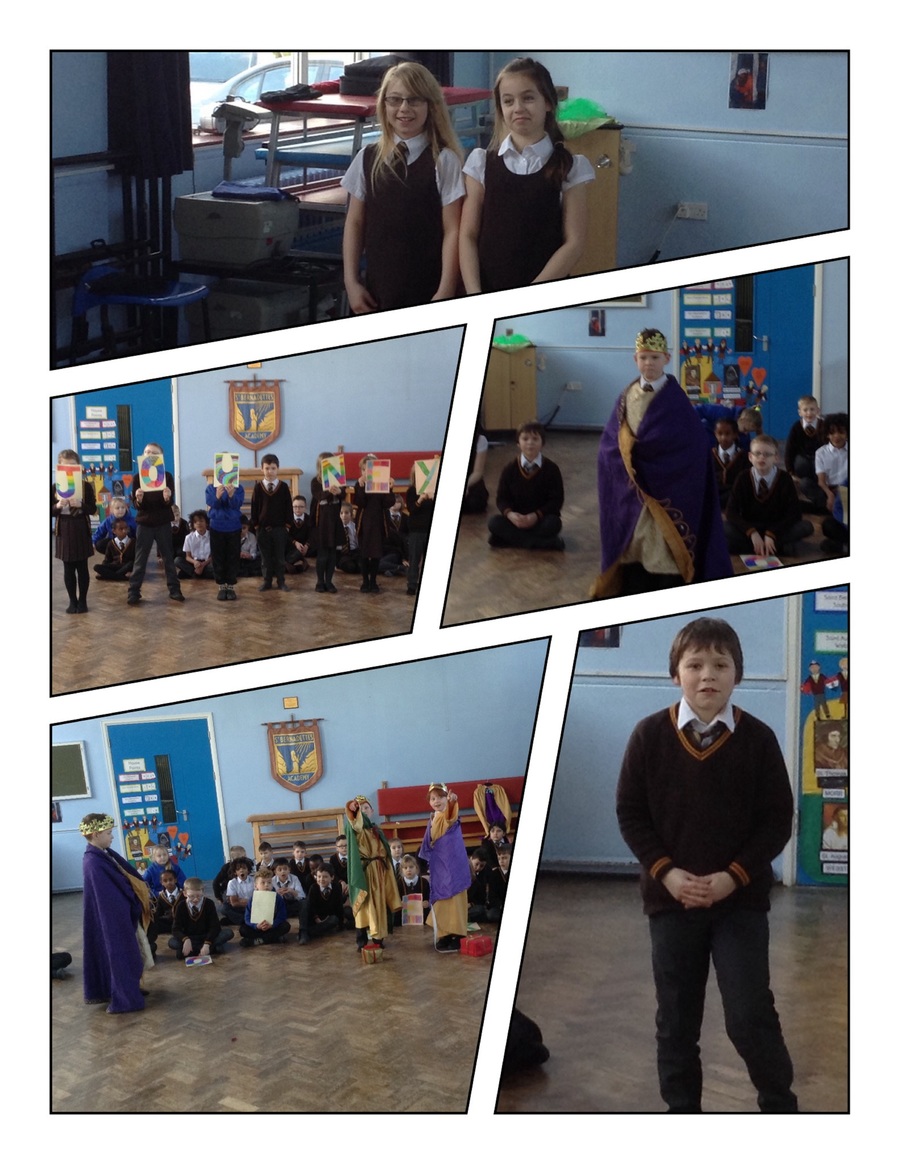 Comments (0)
There are currently no comments.
Class 2 and 3's First Class Assembly: Unique like Snowflakes
Friday 12th January
Wow Class 2 and 3! You were super stars or should I say 'super snowflakes!'
A clear, exciting, unique and important message was spread throughout our academy today by some of the youngest children in our academy - well done the unique and special children of Class 2 and 3, Mrs Wilson and I are very proud of you.
Thank you to all of our parents, carers, grandparents, aunties, uncles and friends who attended - there were so many of you!
Comments (1)
Show Comments
Zaneta Okupinska/ Ball
(about a year ago)
What a beautiful assembly . Children done us all proud and couldn't ask for better subject , as only just recently I had civersatjon with my children about self love and acceptance of ourselves and others . Thank you so much to all the teachers and other involved with organinisation
St. Bernadette's Carol Concert
Tuesday 19th December 2017
Wow! Class 9 what a way to end the last day of term. Everyone said how lovely the whole assembly was and how well you all did. I'm so proud of all of you.
An assembly focused on The Nativity with Gospel readings, carols, thoughts and prayers. Your singing really was super.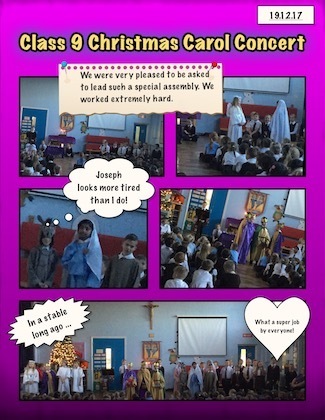 Comments (0)
There are currently no comments.
KS2 Christmas Concert: Nativity Rock
Monday 11th December - Wednesday 13th December
This years Christmas Concert was performed by Key Stage 2 and what a rocking effort they made! Well done to all staff and children involved in this years production - all of your hard work paid off.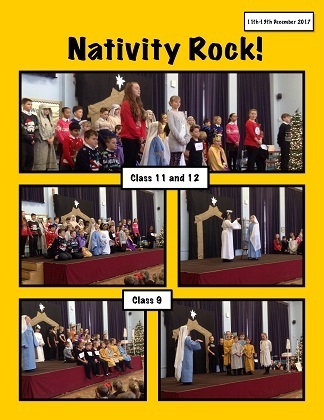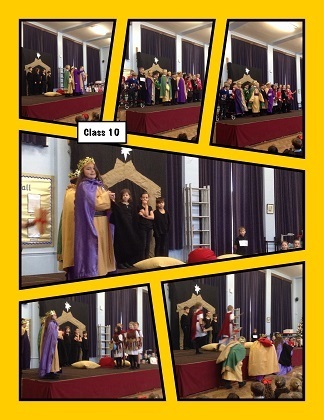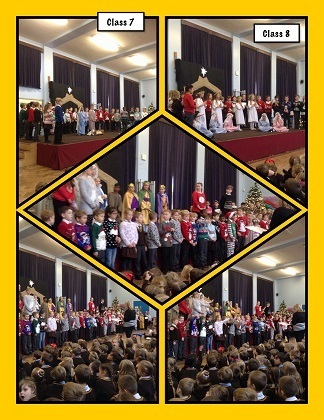 Comments (1)
Show Comments
Miss Fenwick and Class 2
(about a year ago)
Well done KS2, we thoroughly enjoyed your performance. We were singing 'Nativity rock, nativity roll...' for the rest of the Autumn Term! Well done to all the KS2 staff and a special well done to Mrs Marshall.
Class 5's Assembly: Baptism
Monday 13th November
Class 5's Assembly was about Belonging. The children talked about the clubs and groups they belong to. They talked about how we welcome babies into our families and how we help them to belong. We describes what happens at a Baptism and how this is the church's way of welcoming people into Gods family.
We shared this prayer…
Lord, I choose to believe your Word of truth, that I belong to You, that I always have a home in Your blessed heart, that every promise you have uttered in your Word is true for me, that I am not an exception to your lavish grace and provision. I belong to you and you belong to me. Thank you. Amen.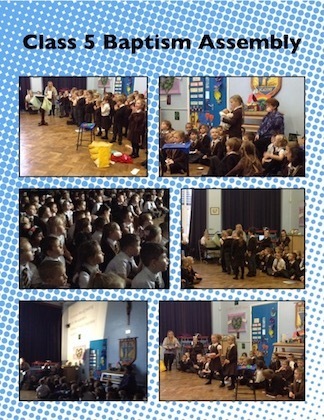 Comments (0)
There are currently no comments.
Whole School Assembly: Half Term Homework Project - Our Favourite Bible Stories
Friday 3rd November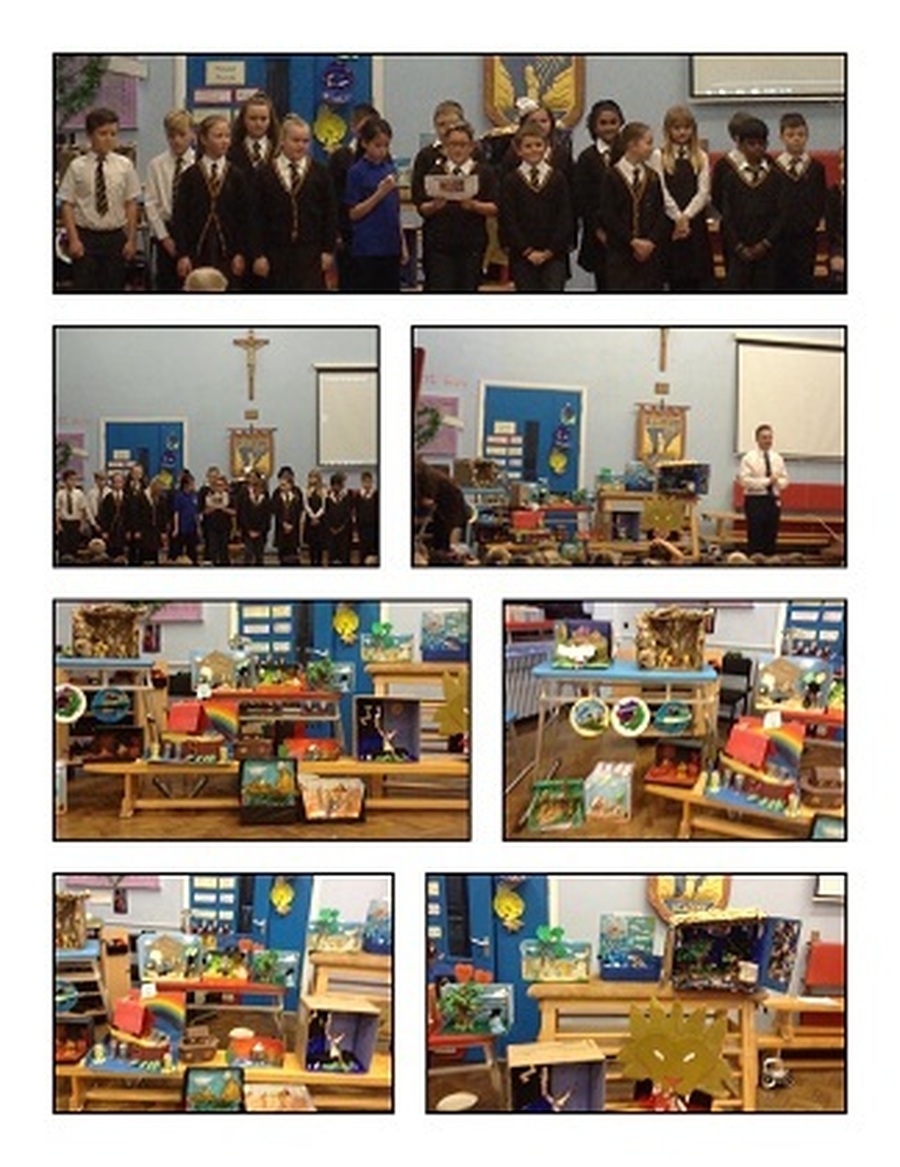 Class 6's Assembly: Families
Friday 6th October 2017
Our assembly linked to our R.E topic about families. We have been thinking about how all of our families are different and special to us. We know we all belong to God's special family. We told the story of Jesus and the children. We are all of God's children.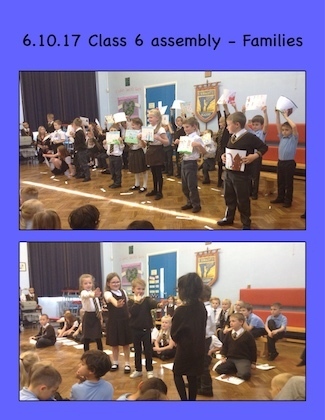 Comments (0)
There are currently no comments.