Friday 29th December
Thank you to The Briars for their very generous gift of a Bible for every child in Early Years 2.
To thank them for their generosity, we welcomed them into our Academy with a performance from;
Class 2 and 3: Welcome to St. Bernadette's and Our Cornerstone Values Song
Class 1: Jonah and the Whale Song
Class 4: Who Built the Ark? Song
The video is now live on You Tube.
You tube: NDCYS Live
The great big briars diocesan missionary discipleship scripture scramble.
Skip to 26:40secs to watch our St. Bernadette's stars!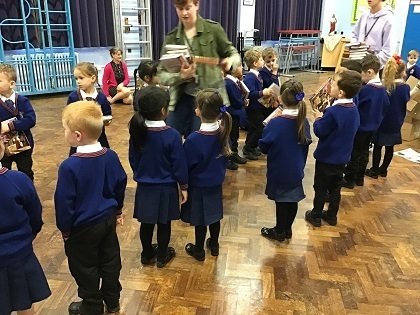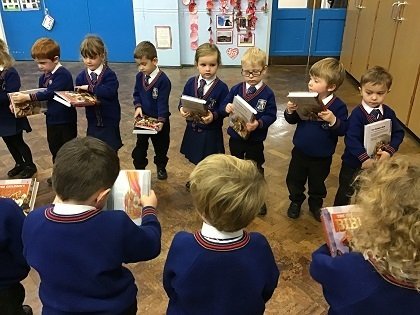 Our first topic of the academic year is all about ourselves. We have participated in a variety of activities whilst learning how precious we are to God. We have created self-portraits, written our name, talked about who is precious to us song songs and listened to a Psalm. We finished our topic by planning and delivering a Class Liturgy celebrating all that we have learnt about ourselves.