R.E - Class 10 - Miss Clark
Welcome to Class 10's R.E Page. Here we will update you on our current R.E topics and share aspects of our learning, work and activities.
Topic 5: Eucharist
We have been learning all about the Holy Eucharist, specifically the history and traditions behind this sacred gift. We have realised how fortunate we are to be able to partake in this Memorial Sacrifice each week and have spent time learning about how our Mass connects us with the Passover before Jesus' death and the Jewish Passover feast. We've had a great time learning all about this; it has certainly encouraged us all to appreciate the Eucharist a lot more.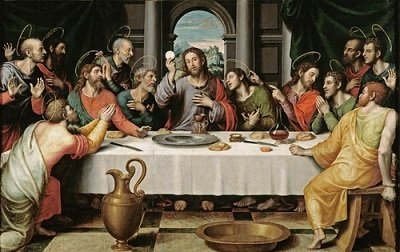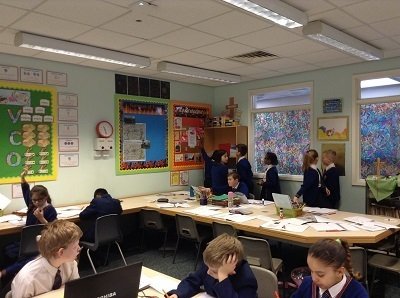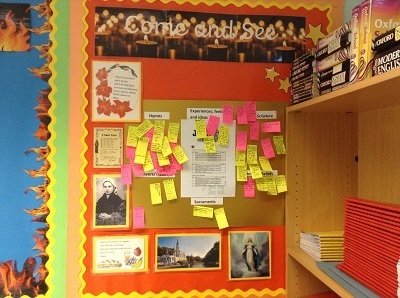 Topic 4: Mission
In this topic, we have learned all about to importance of a good and loving community. We studied some great examples like L'Arche and the communities established by Elly Jensen. We went on to look at our communities, especially the work done by our own Parish and Deanery. We have been filled with admiration for the work of our Priests and Parishoners - we are lucky to have such dedicated people to guide us.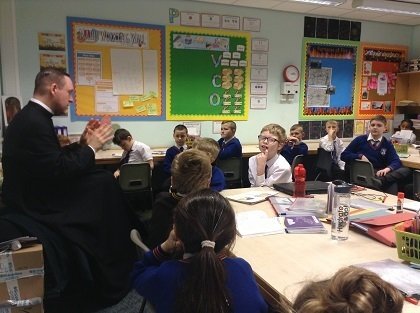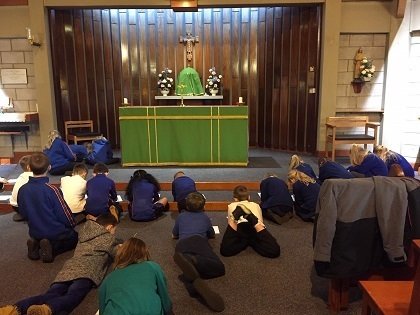 Topic 3: Advent
It's that special time of year once again! We couldn't wait to learn all about Jesus' birth and all of the joys that this brings for us. We enjoyed many festivities throughout this topic and made Miss Clark very proud by doing an amazing job retelling the Nativity in our Christmas Concert.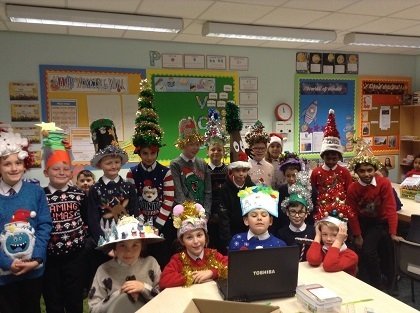 Topic 2: Marriage
Marriage is the oldest sacrament and one that is beautiful in its teachings. We used the theme of marriage to explore the ways that we can and should live together. We studied the examples given to us by members of our community, realising that marriage is tough and special mission from God.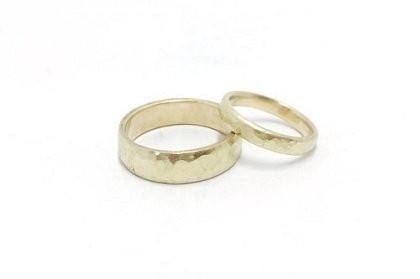 Topic 1: Ourselves
In this topic, we have been looking at what makes us special. We focused on the fact that we are unique and that God loves us exactly as we are. We thought about St John Henry Newman's magnificent words:

"

God's plan for

me"
God has created me to do Him some definite service.
He has committed some work to me which He has not committed to another.
I have my mission.
I may never know it in this life, but I shall be told it in the next.
I am a link in a chain, a bond of connection between persons.
He has not created me for naught. I shall do good;
I shall do His work.
I shall be an angel of peace, a preacher of truth in my own place,
while not intending it if I do but keep His commandments.
Therefore, I will trust Him, whatever I am, I can never be thrown away.
If I am in sickness, my sickness may serve Him, in perplexity, my perplexity may serve Him.
If I am in sorrow, my sorrow may serve Him. He does nothing in vain.
He knows what He is about.
He may take away my friends.
He may throw me among strangers.
He may make me feel desolate, make my spirits sink, hide my future from me.
Still, He knows what He is about.
Comments (2)
Show Comments
Sienna Fonte
(a couple of years ago)
This is amazing work keep it up !
Paul Clark
(a couple of years ago)
Thank you for having me Class 10! It was very nice to meet you all and I really enjoyed my visit. I look forward to meeting you all again soon.