Welcome to our Class Blog!
We would like to share what we have been learning in Class 5. Check back to see what great things we have been doing in our class.
Monday 13th September
Roald Dahl Day!
Our Roald Dahl book was 'The Enormous Crocodile'.
We read the story and then had a noun hunt to find as many as we could. We used these nouns to sort them into people, places and things. After this, we made crocodiles using different 2D shapes. We had lots of fun learning how to draw crocodiles and had a competition to see who could design the best one.
The children on school dinners enjoyed a Roald Dahl themed lunch of: wormy spaghetti, snozzcumber salad, Bruce Bogtrotter's chocolate cake and a fizzy lifting drink.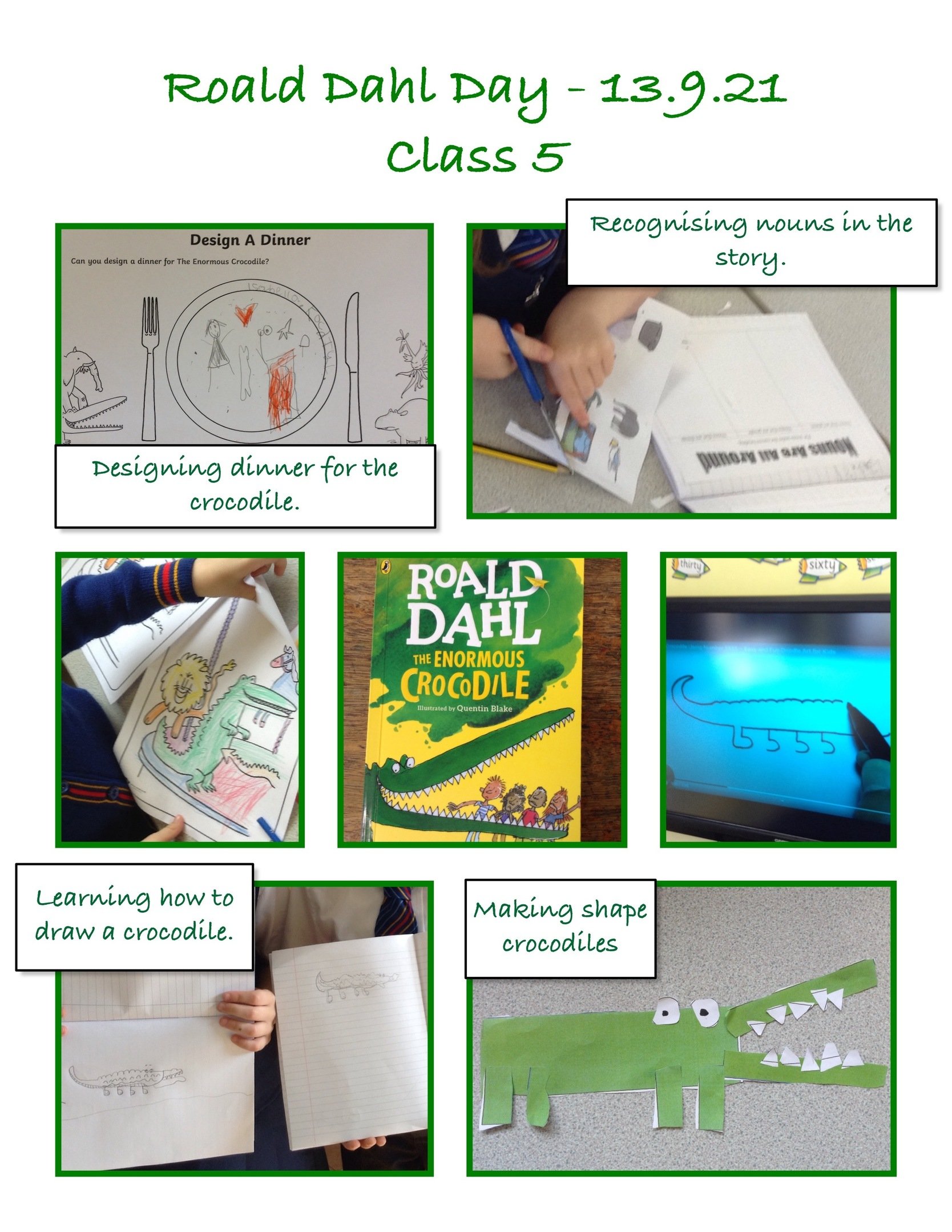 Monday 6th September
Image source - Google images
Wow! What an exciting day! We started our 'Disney Dreams' topic with a dress up day. Everyone looked fantastic in their costumes. The children spent the day sharing details about the Disney films they already knew and discussed their favourites. We then started to learn about the one and only ... Mickey Mouse!
We had a visit from an artist (Mr. S. Strong) who taught us how to draw Mickey Mouse. We are all super excited to create our own!
We are looking forward to our next lessons. How much can we learn through using our Disney theme?
Thursday 2nd September
We have had a great first day! It was lovely to see all of the children back and looking smart. We spent time getting to know each other and our new classrooms!
Comments (0)
There are currently no comments.