Welcome to our Class Blog!
Class 3 have an exciting blog to keep all of out parents, carers and visitors up to date with what we have been learning in school. We look forward to sharing all of our hard work with you. Keep checking back for regular updates.
Monday 13th September 2021
What a brilliant day we have had today celebrating the stories and poems by Roald Dahl. We chose to read Roald Dahl's poem 'The Crocodile' from his book of poems'Dirty Beasts'. The children made crocodile hand puppets with lots of sharp, shiny white teeth - look inside thier mouths, if you dare, and you can read 'The Crocodile' poem too!
We also enjoyed a Dahl-icious Dinner Menu at lunch time which included: Wormy Spaghetti, Snozzcumber Salad, Bruce Bogtrotter Chocolate Cake and a Fizzy Lifting Drink!
Week Beginning 6th September 2021
We have been learning lots of nursery rhymes this week.
Can you guess which nursery rhyme inspired these wonderful creatures?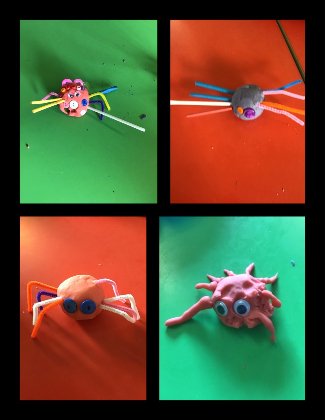 Thursday 2nd September 2021
Our New School Year Begins
Class 3 have had a fantastc first day at school. I can't wait to get to know more about you all.