Magic Potion Colour Mixing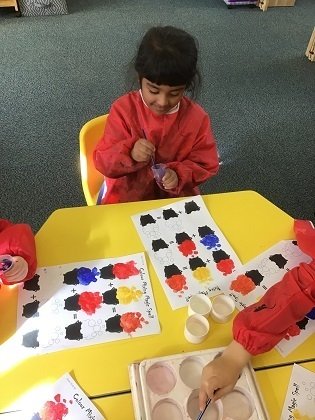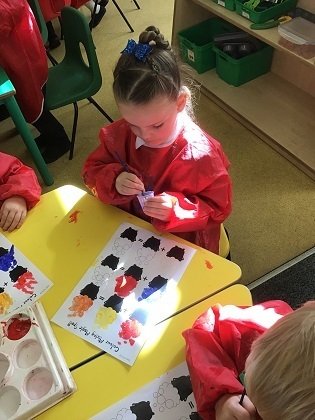 We investigated the magic of colour mixing. We were amazed when the paint changed colour!
There's no such thing as a Gruffalo!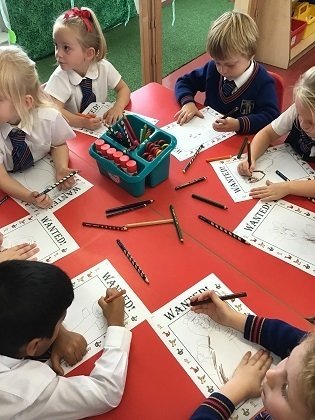 We used pencils and pencil crayons to create Wanted Posters for the Gruffalo.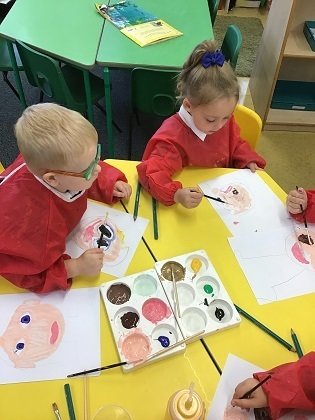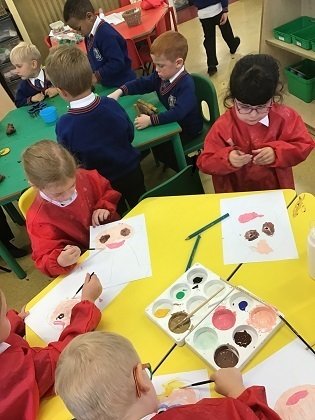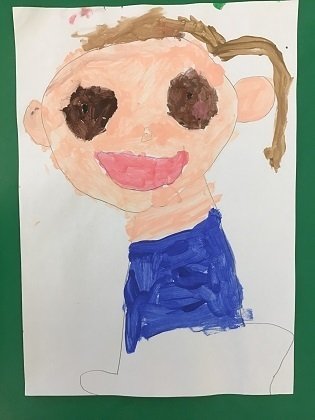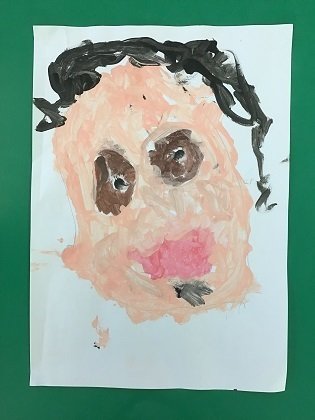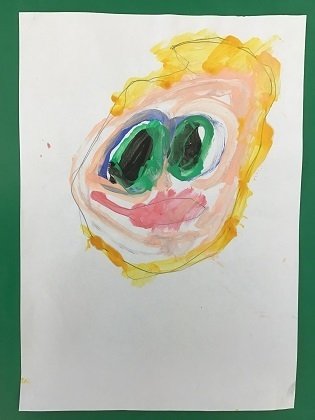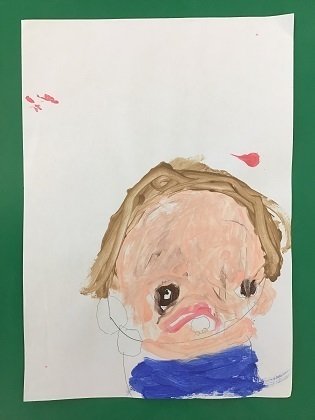 As part of our Myself R.E. topic we painted self portraits.