Wednesday 18th September
Be an Artist like Walt Disney
We wanted to make links for the children between their love of art as a child and how this can develop into a career like it did for Walt Disney. We invited in Mr S Strong who has made a career out of design. He spoke to the children about what he did for his job and also showed them artwork he created as a child. He then showed the children how to create a picture of 'Mickey Mouse'. The children were very enthusiastic, interested and impressed with Mr S Strong's artistic skills!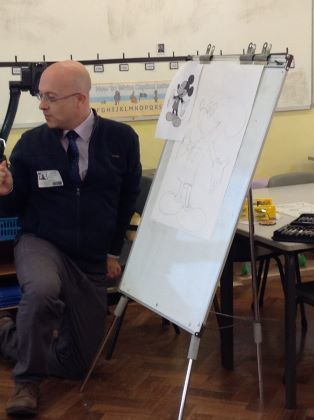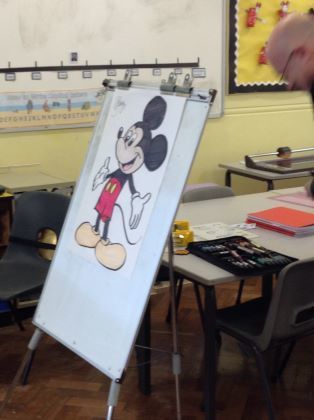 Monday 9th September
Disney Dreams begins...
In the first week of our Disney topic we looked at Walt Disney's most famous character 'Mickey Mouse'. We looked at how he has changed over time and then we began to make our own Mickey or Minnie mouse crafts. We used skills such as guided drawing, painting and cutting to create our own crafts.
Comments (0)
There are currently no comments.