Topic 8 - Choices
Our big question asked us to consider what helps us make good choices.We unanimously agreed that God helps us to make the right choices. We thank Jesus for his choice to sacrifice his life so when we sin our actions can be forgiven.
First Holy Communion celebration Mass Saturday 2nd June
Many Congratulations to our First Holy Communion candidates!
May God bless you and keep you safe always.
Topic 7 - Energy
Our big question for this unit was What is the use of energy? We explored the energy of the Holy Spirit and the Gifts it brought us.In our liturgy we prayed to God for the energy to continue to spread His word and His love.
Eucharistic Adoration
On Wednesday 2nd May Class 9 had the opportunity to experience their first Eucharistic Adoration.The reflection time, with Jesus, was a special time of our Catholic life.
Easter Gardens
Over the Easter break our homework was to reflect on the significance of Jesus' death and resurrection. We did this by working with our family to create an Easter Garden. Mrs. Morrell thinks we worked hard on these and is very impressed by the outcome.
Topic 6 - Giving All
Our Big Question was How can people give all for others? We developed our understanding of this by focussing on the sacrifice that Jesus made when he gave his life for us. In our class liturgy we reflected on His sacrifice.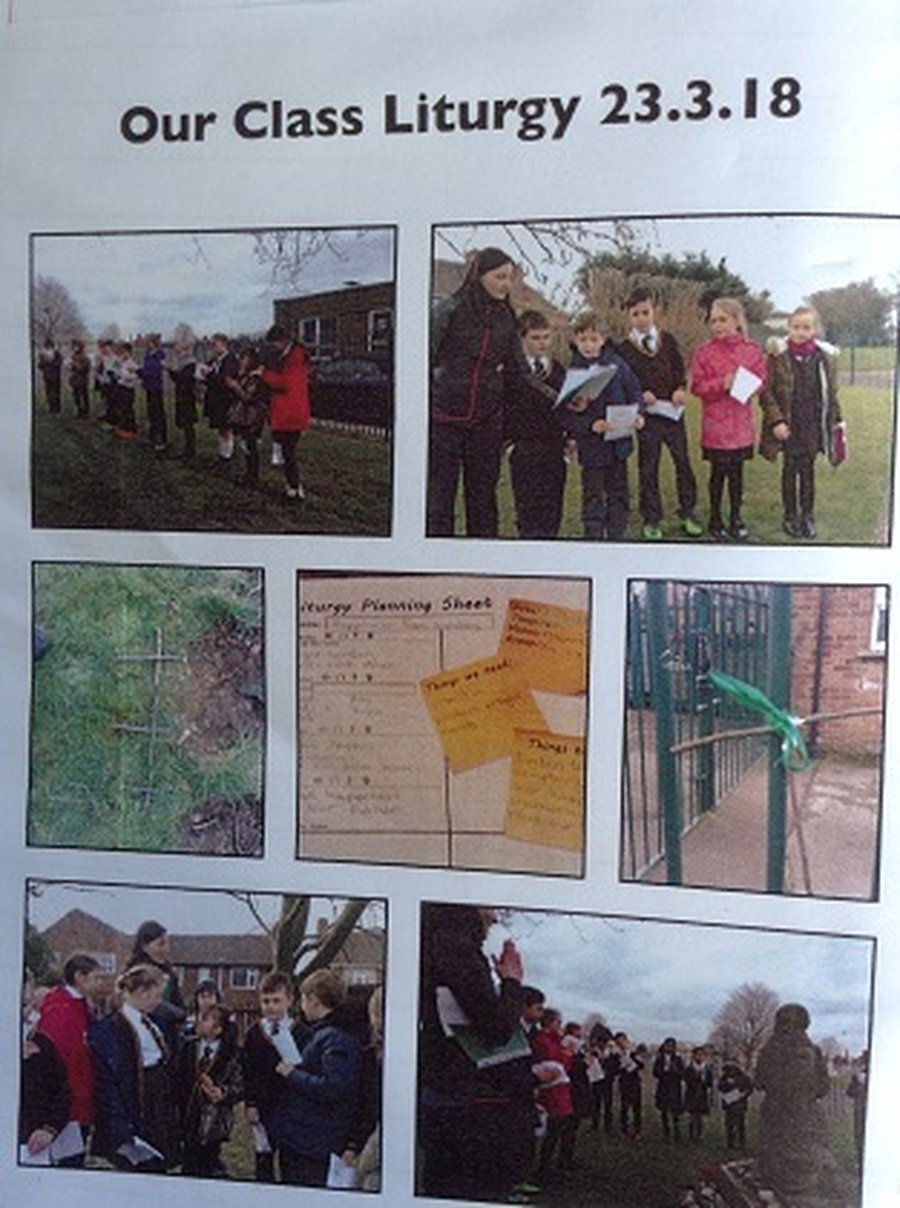 We began our topic by adding our understanding of Giving All to the display in pink post it notes. Over the unit we developed our knowledge and extended it by adding links to scripture, hymns, prayers, artifacts, Christian belief and relevant sacraments.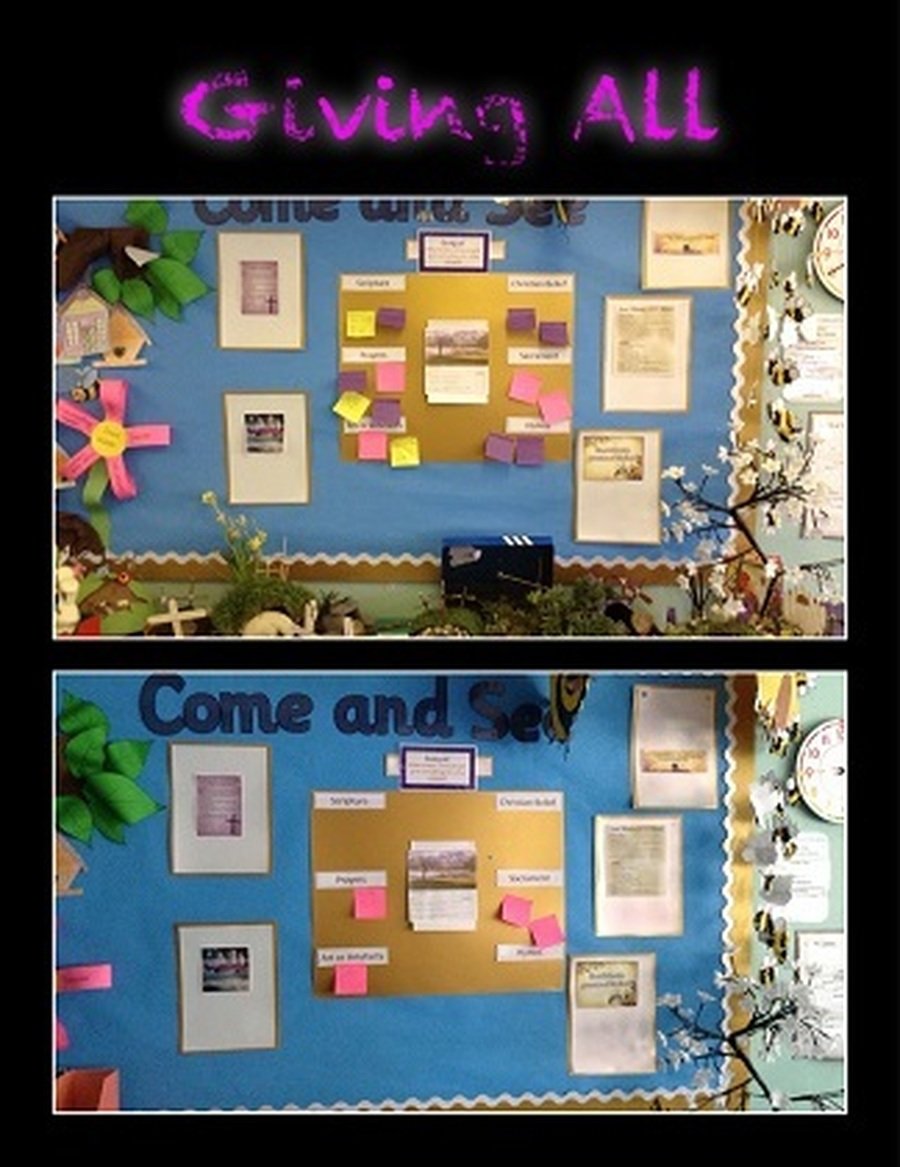 Topic 5 - Listening and Sharing
In our Listening and Sharing topic we used the order of mass to develop our understanding of the Eucharist. We listened to prayers and hymns and shared in the love of God.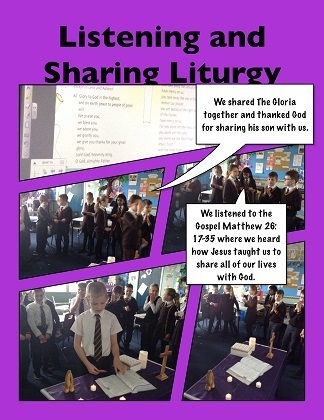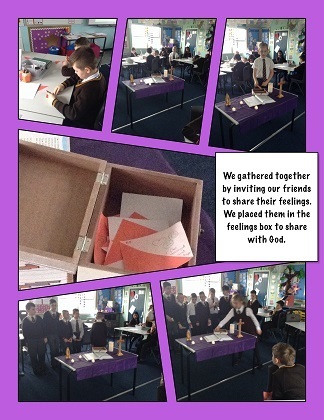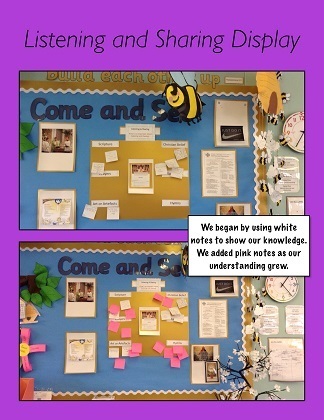 Topic 4 - Journeys
To begin 2018 our first topic was Journeys where we focused on answering the big question: Is Life a Journey? To answer this, we looked at examples of two special seasons that are celebrated in a liturgical year and some of the festivals of Our Lady. We also considered ways that we can show our love for God during Ordinary Time. We finished our topic with a class liturgy that we planned as a class.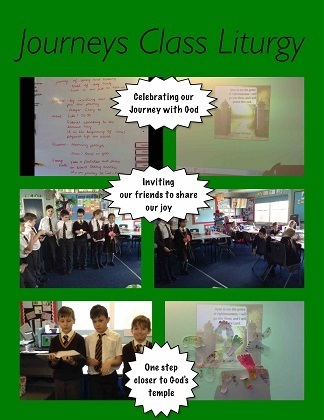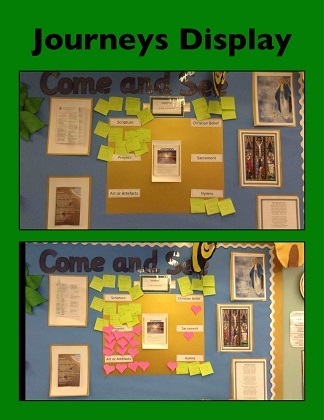 St. Bernadette's Carol Concert
Tuesday 19th December
What a super way to end the school year. Class 9's assembly was the Carol Concert. Oh no ... Christmas Concert has just finished now we have another one! However, we loved it!
Learning our parts, practising the carols and getting the costumes back out.
You were all fantastic, I'm super proud of you Class 9!! Mrs Baldwin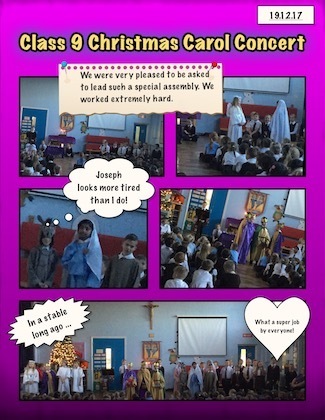 You worked really hard on the carols, especially the one you learnt and performed without words to everyone!
Topic 3 - Visitors
We have had so much to squeeze into this topic! Class 9 worked hard to learn the songs and parts for their part of the Christmas Concert. It was lots of fun! We looked at visitors and what they mean to different people. We learnt about the different visitors in the Christmas story and looked at why they were visitors. We ended the topic with our first assembly of the year!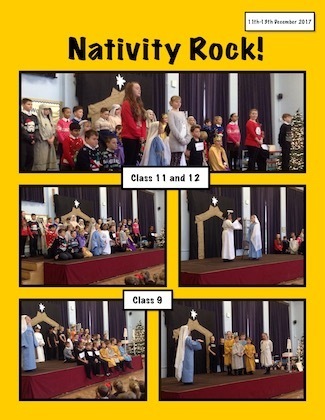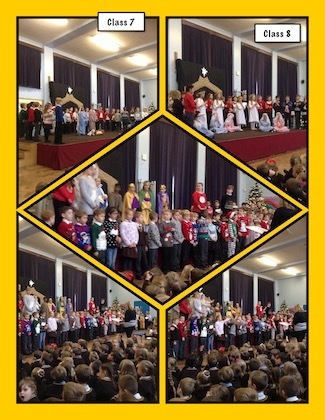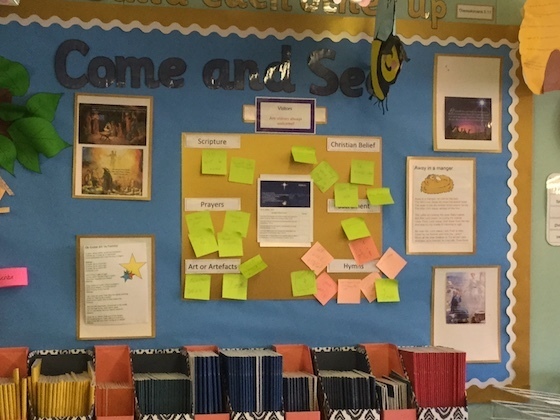 We made Angel Christmas cards for our families when we were looking at who they visited and why.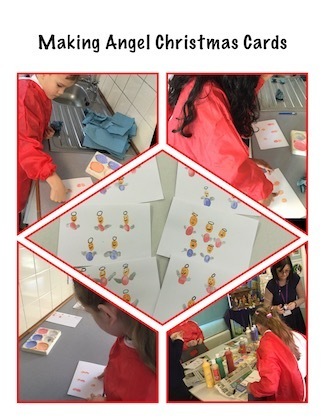 Topic 2 - Promises
This topic we learnt all about Baptism and the different parts. We thought about what a promise was and why they are made, we then looked at promises and rules and why they exist. Following this, we spent lots of time looking at the different way people are blessed and the different oils that are used. We learnt about Jesus's Baptism and how this links to our Baptism ceremonies now. The children could all link to the story of Noah's Ark and the flood. One lesson we wrote on water droplets something that we wished to be forgiven for or had done wrong and placed them in a bowl of water (these were private between us and God) it helped us to link to other Sacraments. We finished the topic with a class liturgy planned by the children.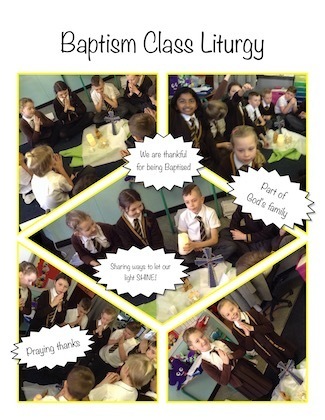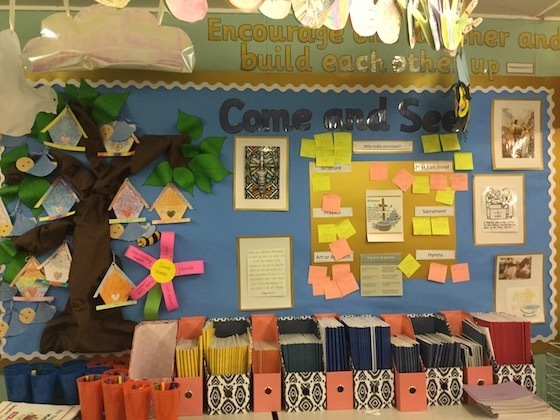 We all love adding to the display. Can you see the baby prayers we wrote?
Remembrance
Friday 9th November
We spent a few lessons looking at Armistice Day and Remembrance Sunday. It was our Collective Worship so together the children came up with different ways to gather, listen, share the word and messages to take forwards. They decided to make each class a poppy to take back to class and ask them all to pray for those who have lost and those who are fighting now (and their families). The children wrote fantastic poems.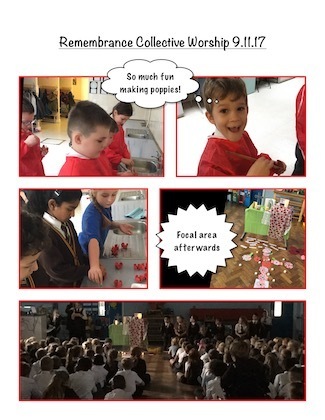 Half-term Homework
Class 9 were asked to make story boxes to show the story of Joseph and his Amazing Coloured Coat. There were some fantastic boxes that came back into school. The whole school celebrated with and assembly. Class 9 learnt a song from the Joseph Musical.
I'm so proud of how well you learnt the song and all of the colours Class 9! Mrs Baldwin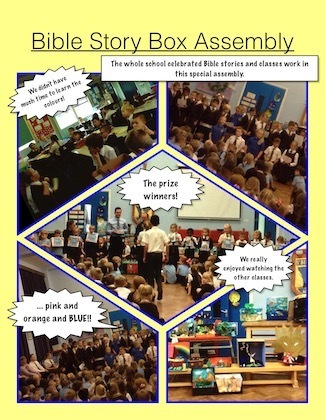 Topic 1 - Homes
This topic we have talked lots about the different kinds of homes that exist and how a house becomes a home. We spent lots of time looking at different families and the ways in which we belong to different families and have homes in different places. We also spent lots of time writing about how we could show love to everyone.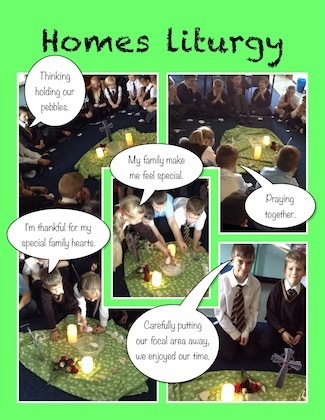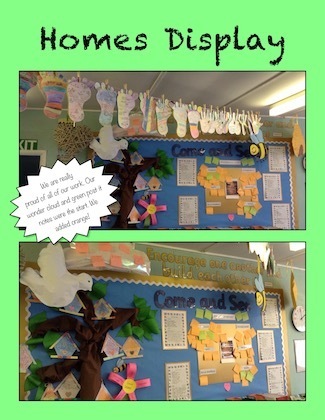 Comments (0)
There are currently no comments.