Tuesday 17th April
Class Liturgy
To bring the Giving All topic to a close, the children contributed to the planning and delivery of a class liturgy. The children reflected on the stories and scriptures we had learnt about during the topic and used these lessons to each decide on an Easter promise they could take with them throughout the rest of the year. These promises will be added to our thoughts tree and displayed in the classroom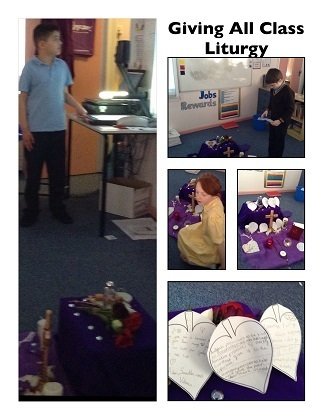 .
Wednesday 28th March
Lent Display
The children did some fantastic work throughout this topic and to contribute to this wonderful display.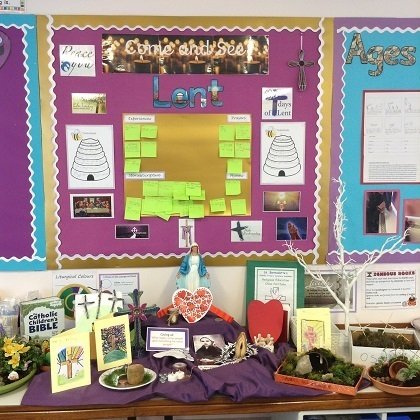 Tuesday 27th March
Easter Gardens
As part of our Lent topic the children were tasked with the homework of building their own Easter Gardens. They came back with some fabulous and individual ideas and used an impressive range of materials. Can you spot the edible Easter Garden?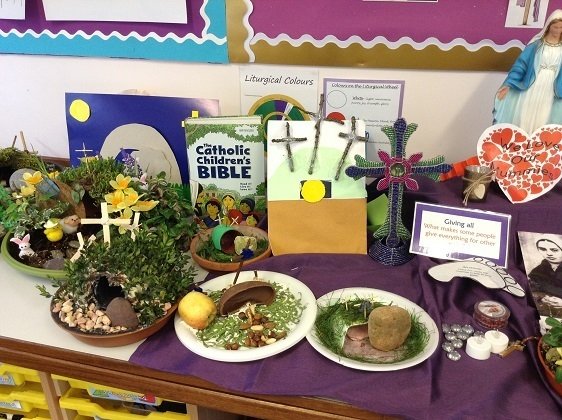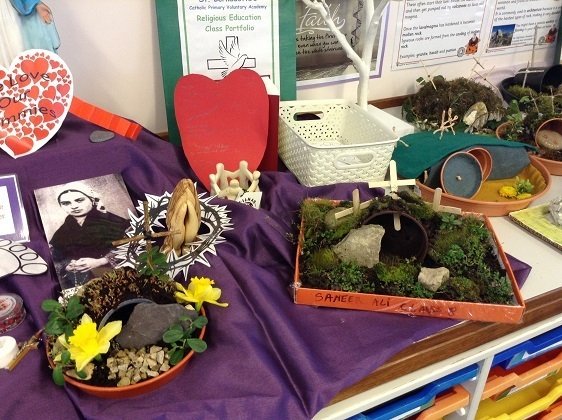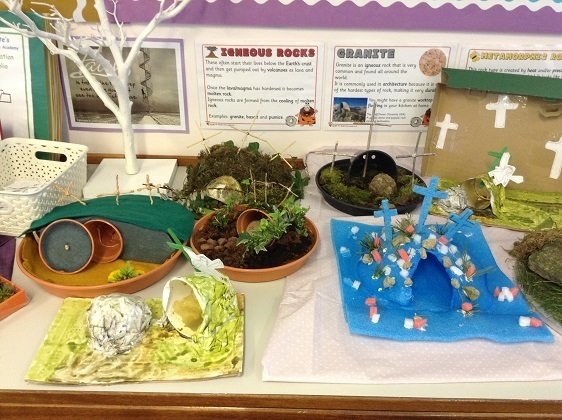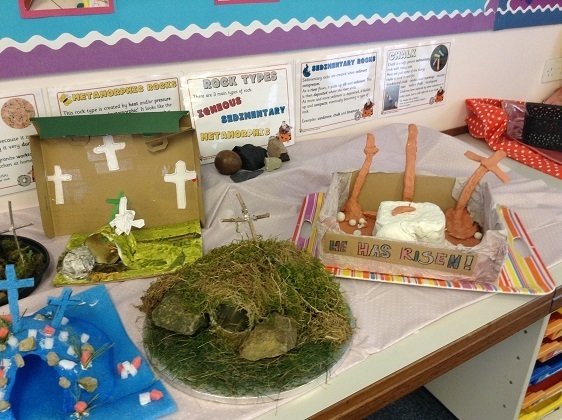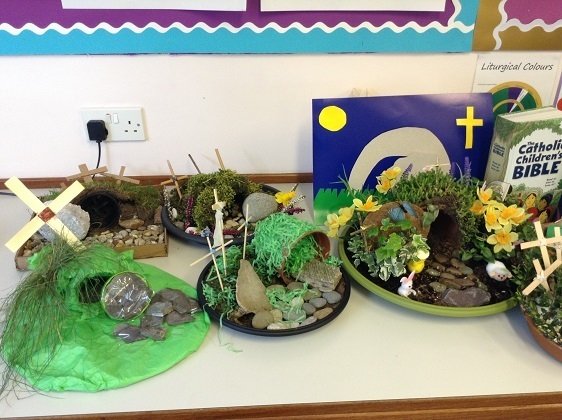 Friday 16th March
Listening and Sharing Class Liturgy
During this RE topic Class 8 have been learning about the importance of listening and sharing within the Catholic faith and how they can use these lessons within their everyday life. The children planned their own class liturgy based around their learning. Here are some photographs of the children sharing prayers and scriptures.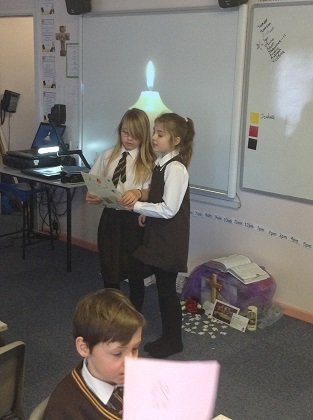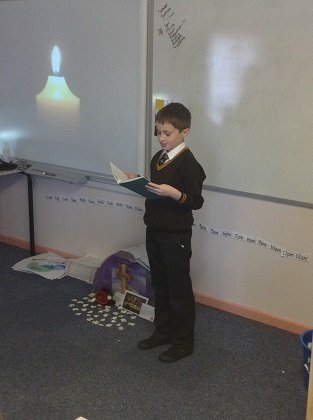 Wednesday 7th February
Journeys Class Liturgy
Class 8 have been discussing journeys during their RE lessons throughout the first part of the spring term. At the end of the topic, they created their very own class liturgy, reflecting back on all of the different scriptures, hymns and prayers we have discussed over the course of the topic. Here is a picture of the children conducting their liturgy.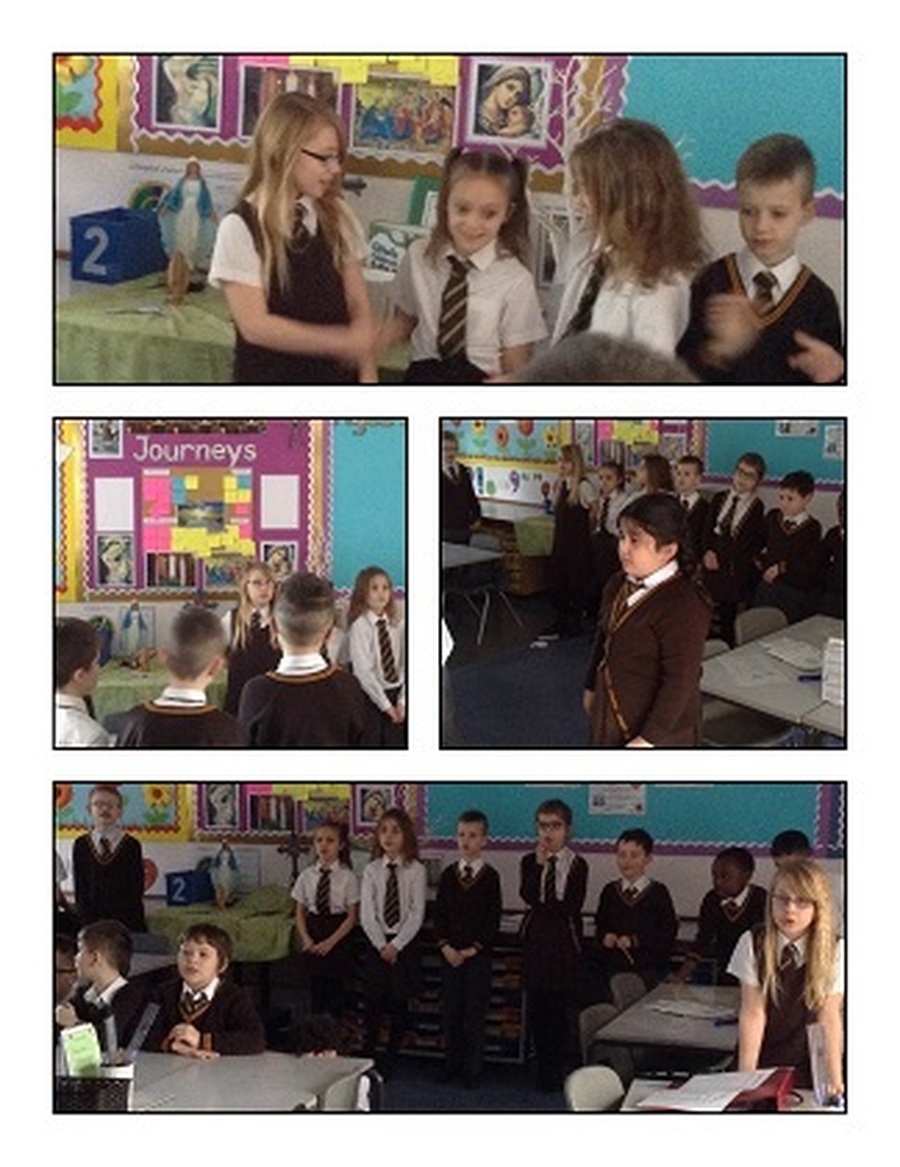 Comments (0)
There are currently no comments.