Welcome to our blog, telling you all the things we have been doing and learning about in our R.E. lessons. We will regularly update our blog so please keep checking to see what we have been doing.
Topic 8 Being Sorry
We have been thinking about the different choices we make and how some choices we make are better than others. We have learnt about the stories of Levi and Zacchaeus and how Jesus helped them both to change. We recognise that Jesus can help us too when we make wrong choices and is always there to forgive us.
More to follow...
2/5/18 Eucharistic Adoration
On Wednesday, we had an assembly led by Mr Strong. Each class then got to spend some very special time with Jesus, in the form of the Blessed Sacrament. We gathered in front of the altar and spent our time reflecting and in prayer.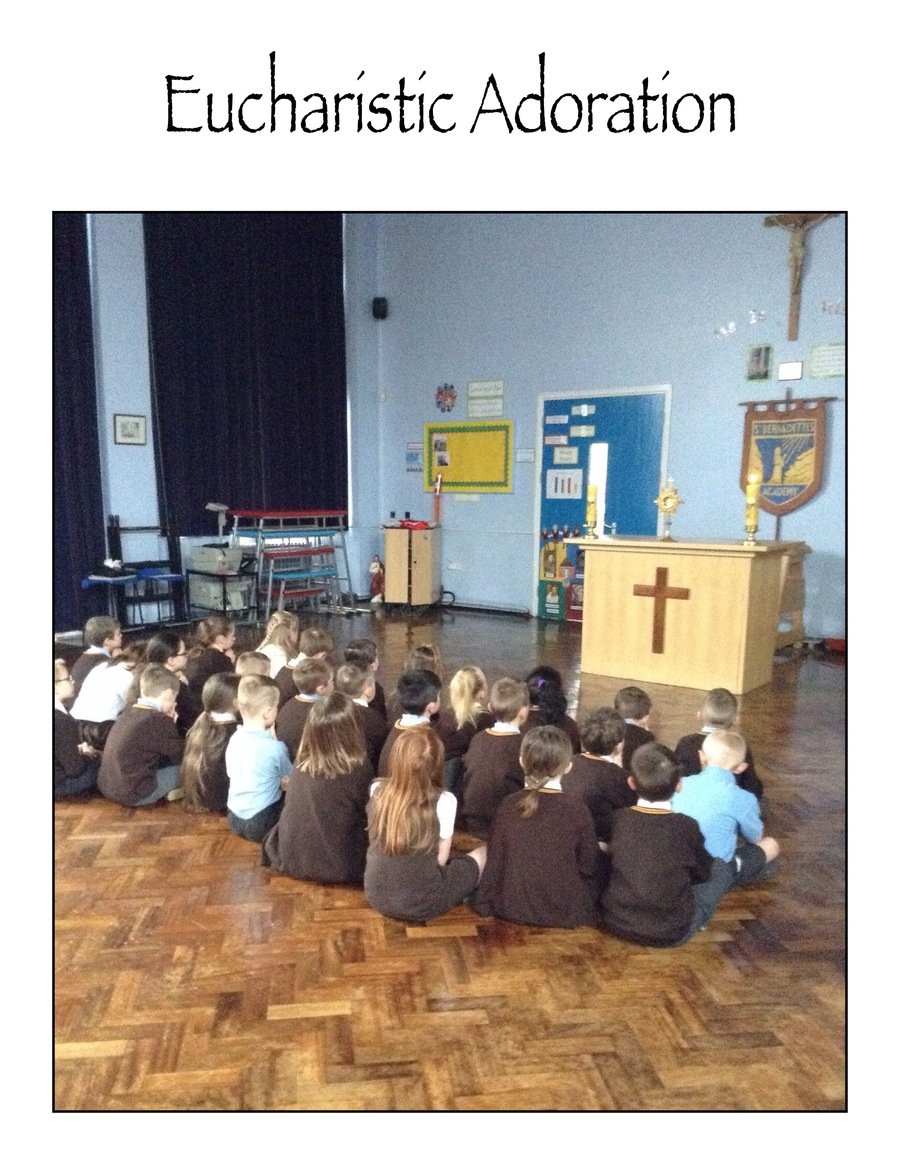 Topic 7 Holidays and Holy days
We have been learning about holidays and Holy days and understand that they are important days we get to share with our friends and families. We talked about the different ways in which we can celebrate Holy days, such as by going to Mass at Church.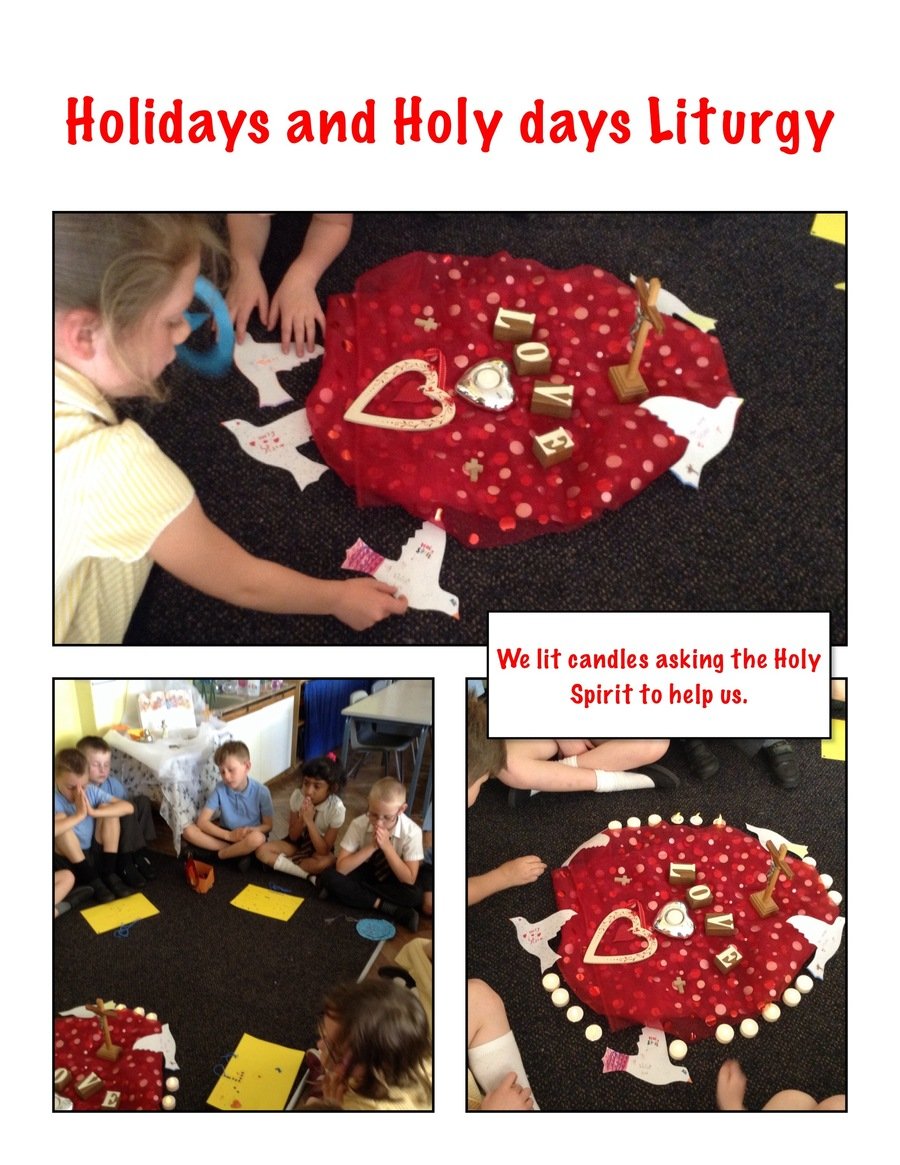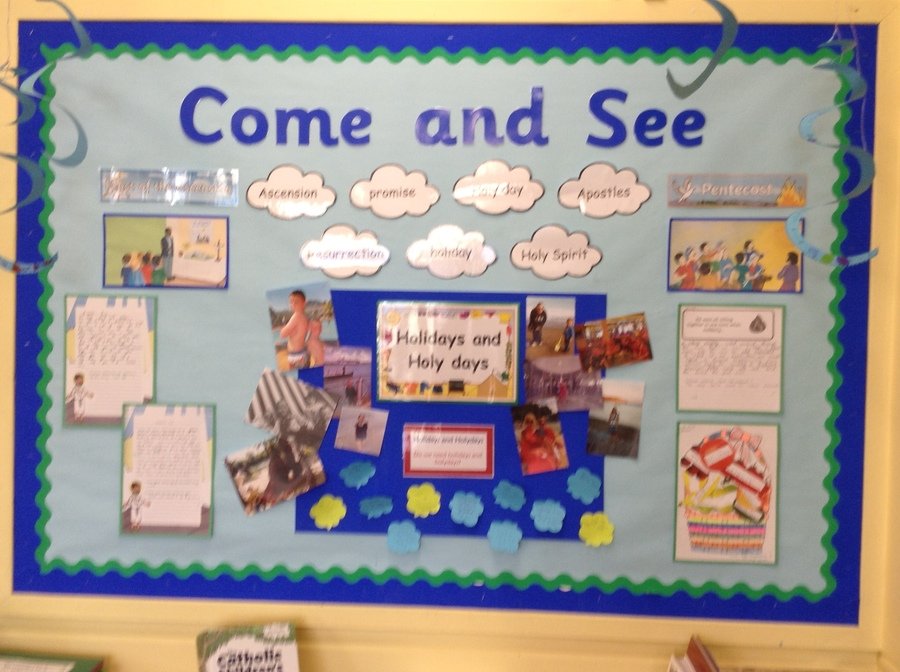 We have been continuing to develop our understanding of the Easter Story and what happened after God gave Jesus new life. We know what happened on Ascension Day and discussed how the disciples were feeling. We then learnt about what happened at Pentecost and how Jesus kept his promise of sending the Holy Spirit.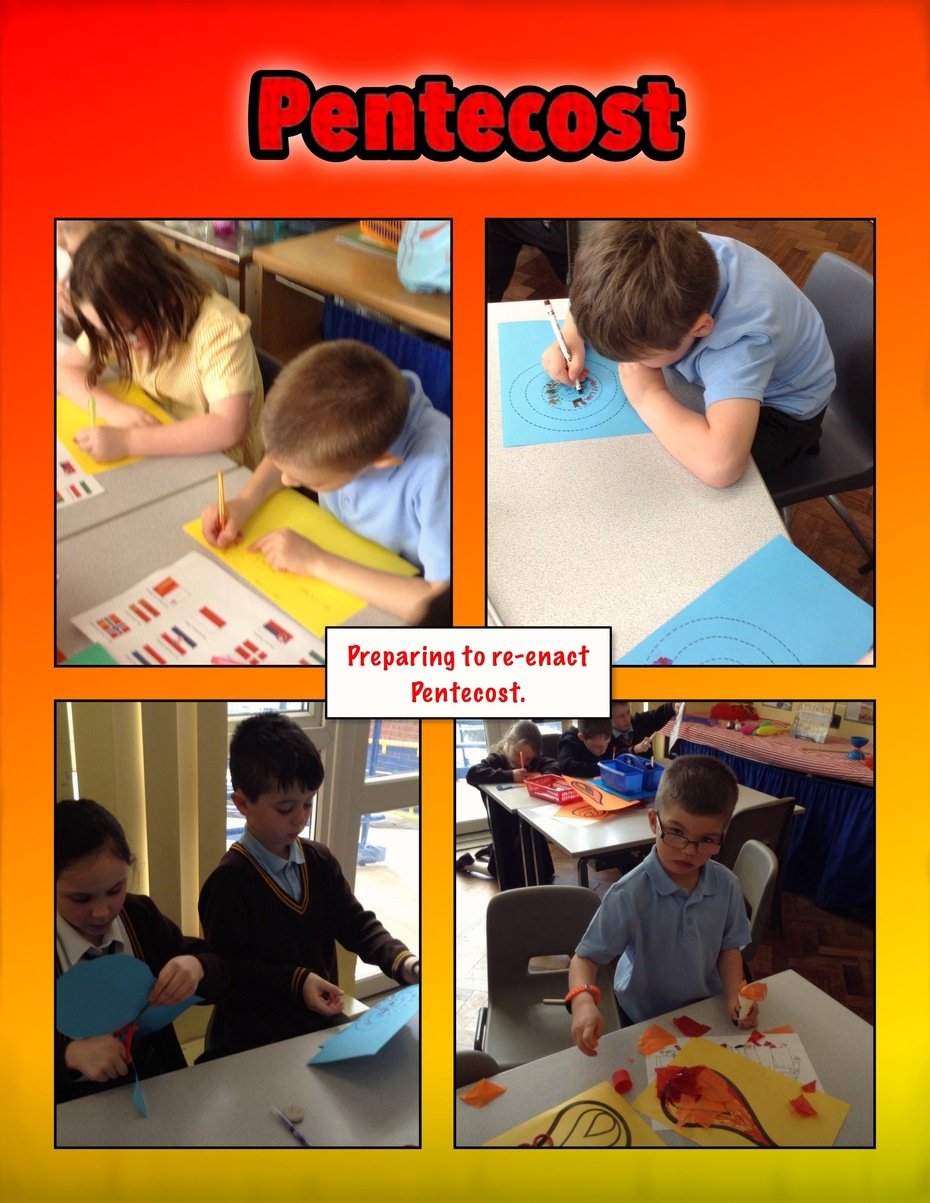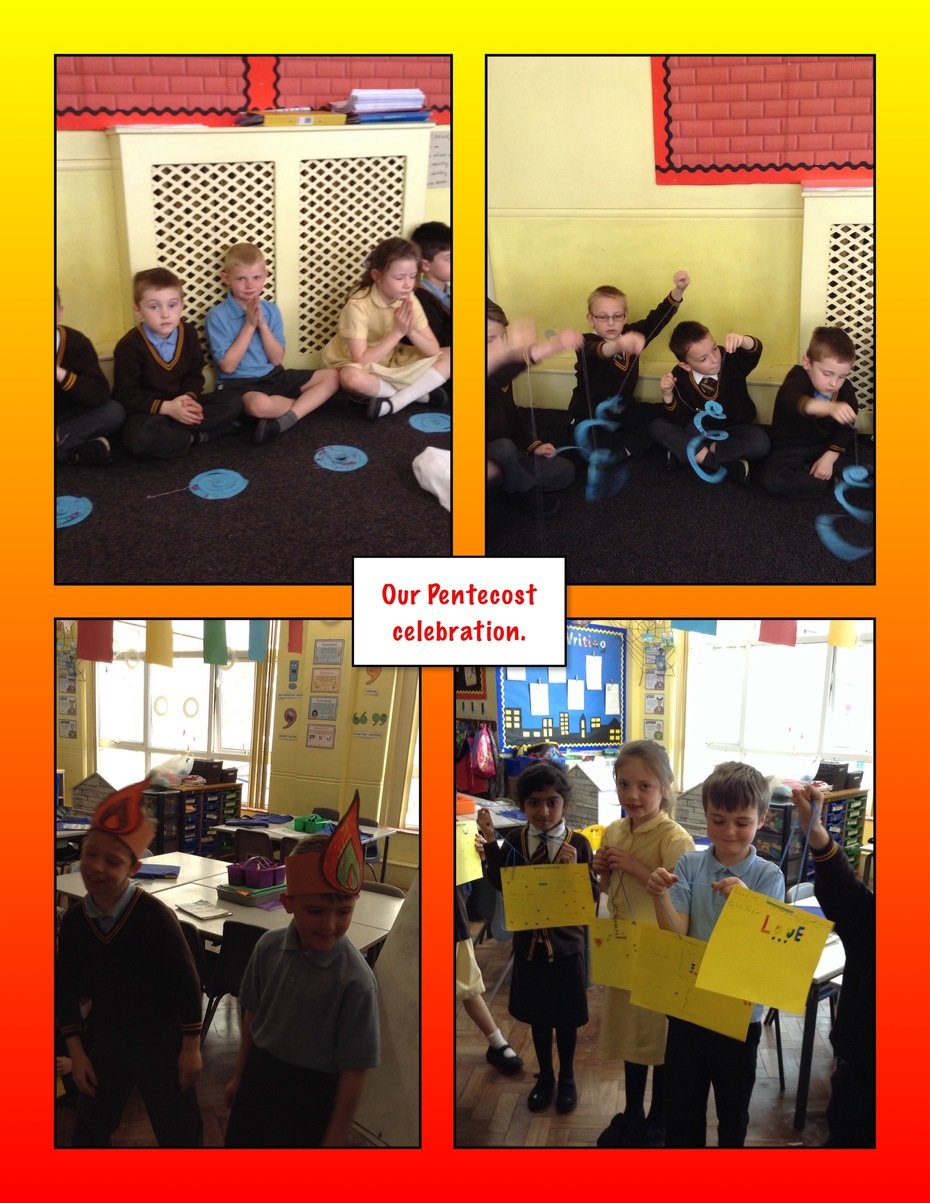 Preparing for a special lesson on Pentecost. This is how we have got ready..
Topic 6 Change
During this Lenten topic, we talked about all the different ways we grow and change. We all recognised that Lent is a time to change and be more like Jesus. We talked about the different ways we can make a new start and we made a Lenten tree with our promises on. We spent time retelling the story of Palm Sunday, Good Friday and Easter Sunday.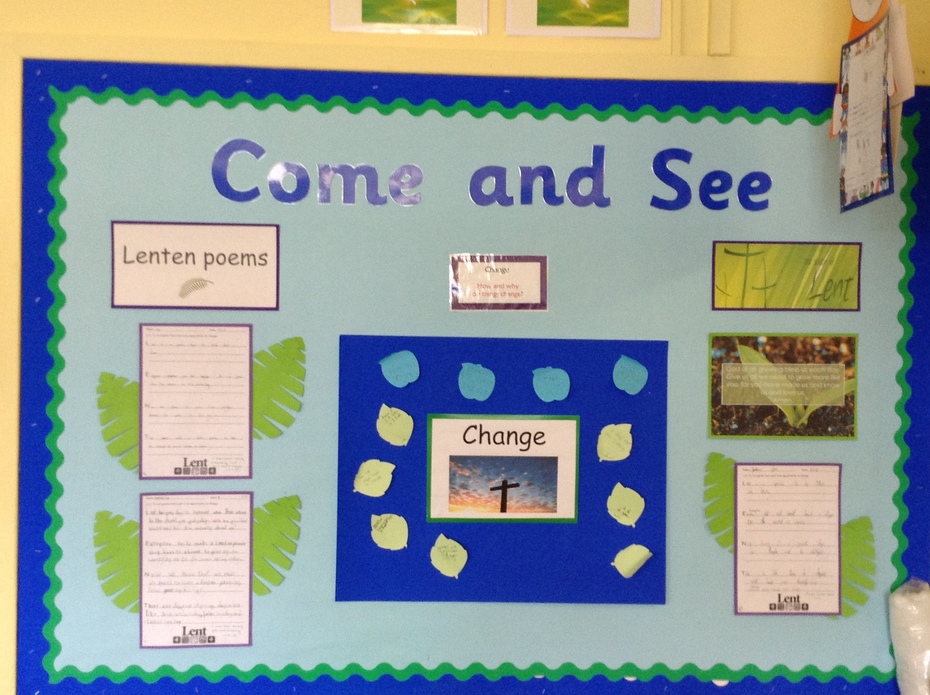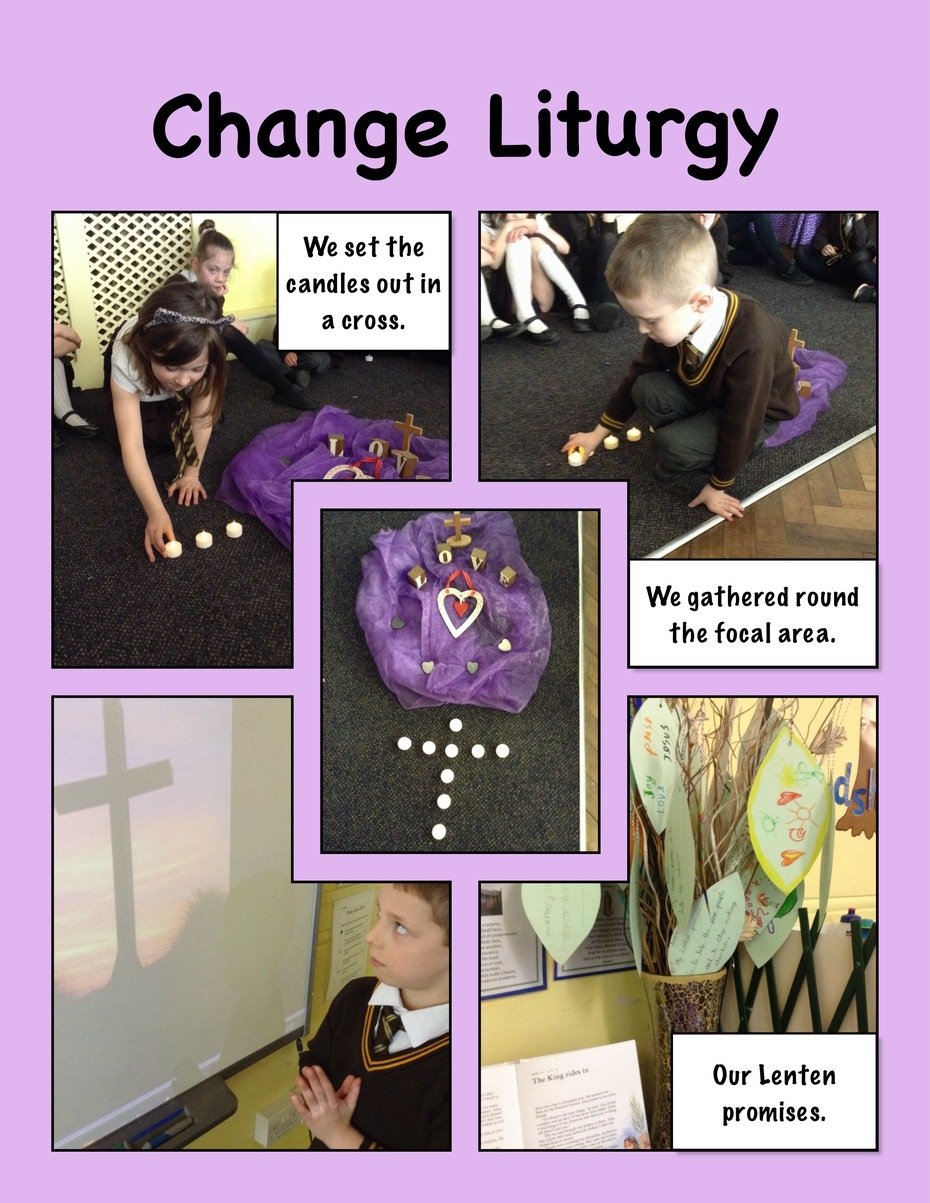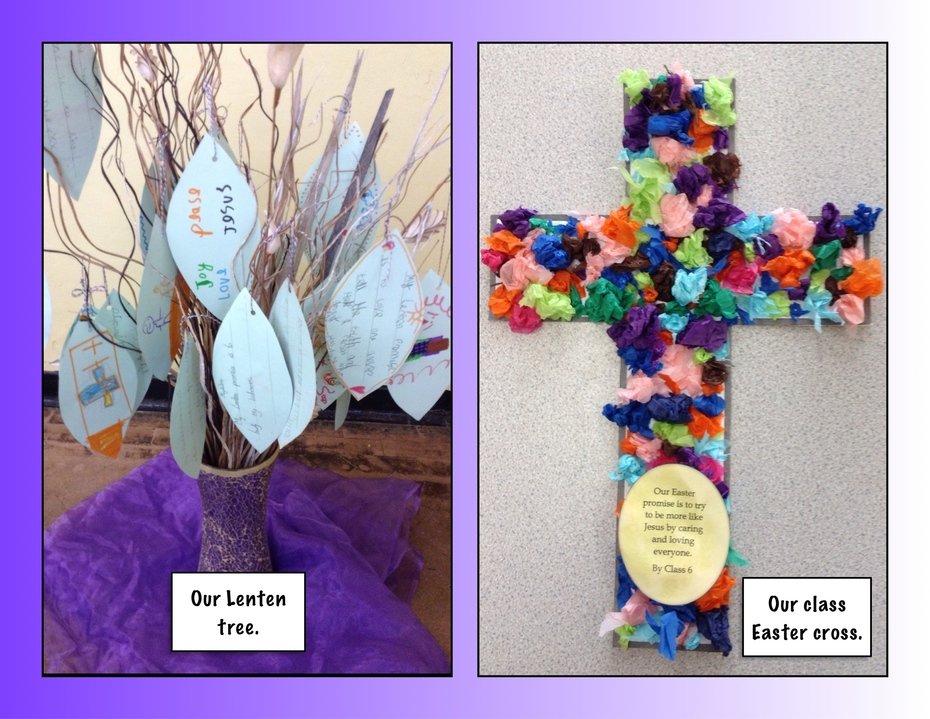 The Travelling Cross came to Class 6 on its journey around the Academy. We gathered together and set up a special focal area. We then shared a liturgy where we looked carefully at the Stations of the Cross. The Travelling Cross then continued on its journey to Class 7.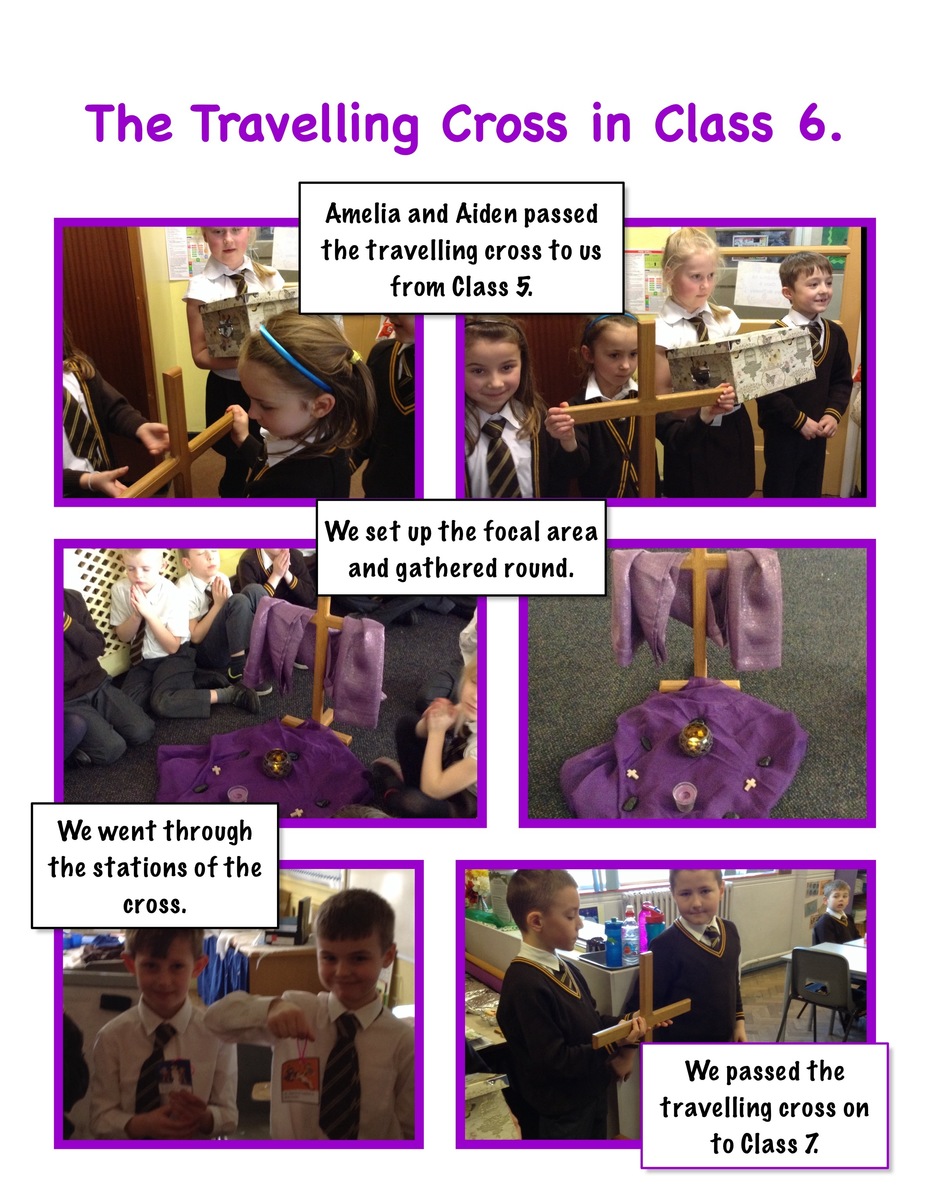 Topic 5 Meals
We talked about the special meals we share with our families and friends. We learnt about The Last Supper and how this links with the special meal in Mass. We know that people receive Jesus in Holy Communion.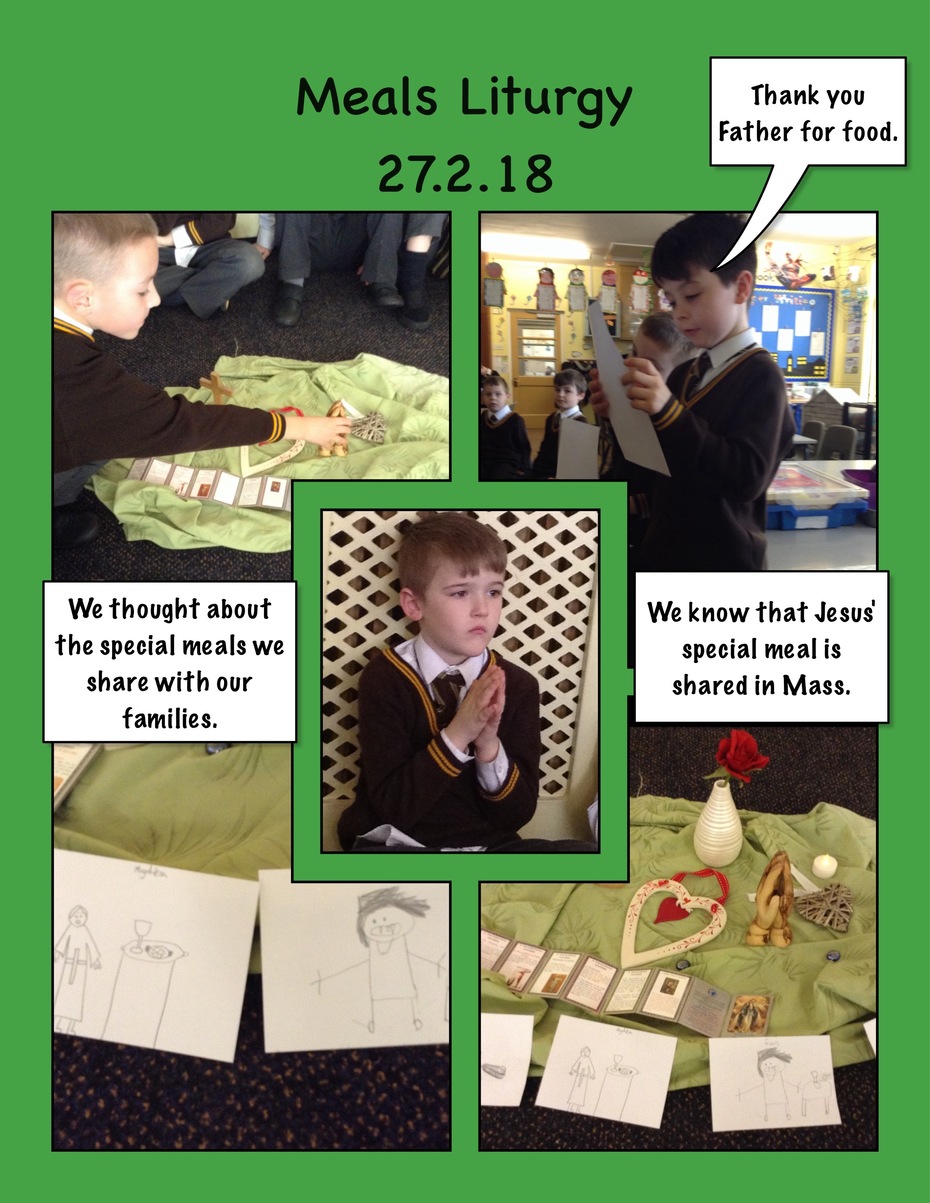 We shared a class meal together to celebrate our learning in this topic.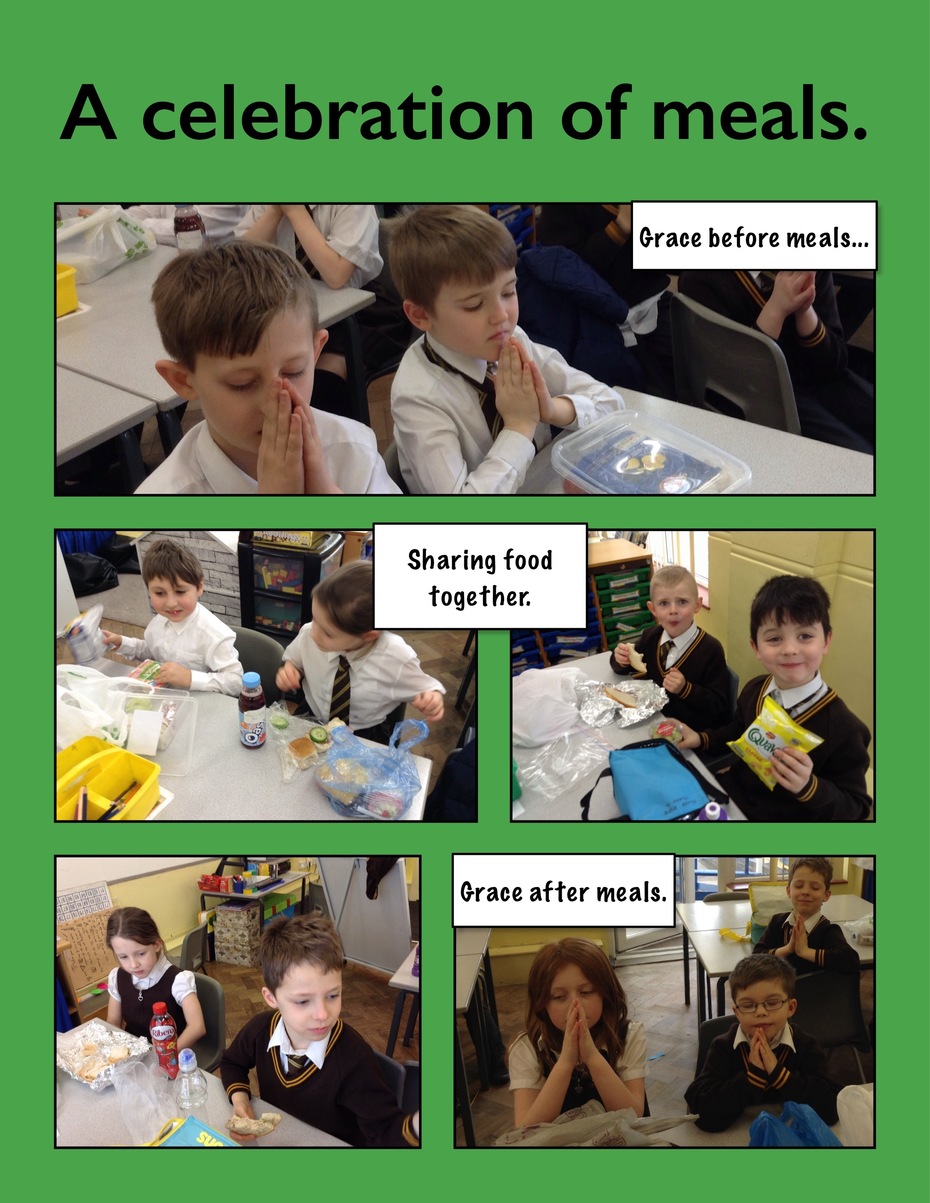 Topic 4 Special People
Class 6 can talk about all the special people we have in our lives. They recognise the special people who help at church each week. They know that Jesus is a very special person and that we are very special to him.
Class 6 can talk about how Advent is a special time as we wait to celebrate the birth of Jesus. We looked at the Advent Wreath and wrote poems about this special time. We retold the Christmas Story in our own words. We made Christingles and talked about their special meaning.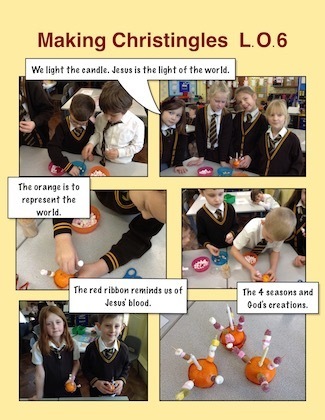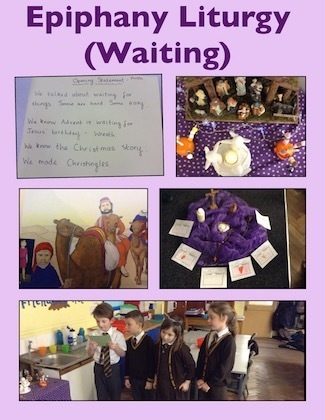 Story Box Half-Term Homework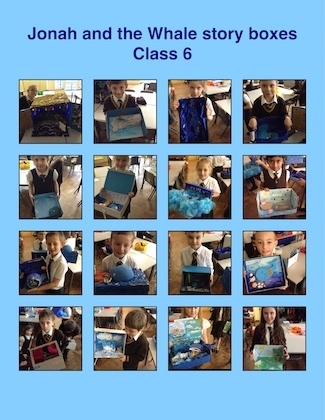 St. Bernadette's Travelling Rosary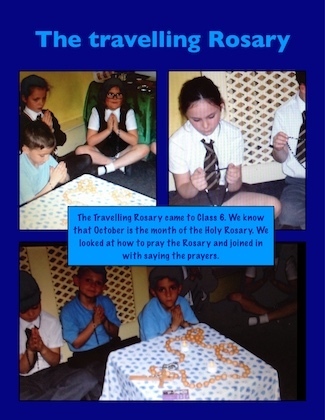 Topic 2 - Belonging
Class 6 know that we belong to different groups. We learnt about what happens at a Baptism and how a baby is welcomed to join God's family. We spent time looking at the important symbols in Baptism.
Journey in Love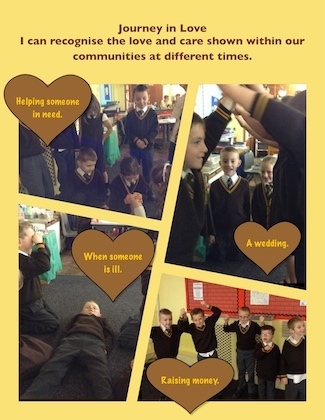 Topic 1 - Families
Class 6 enjoyed talking about our families. All of our families are different and they are all special. We all belong to God's family!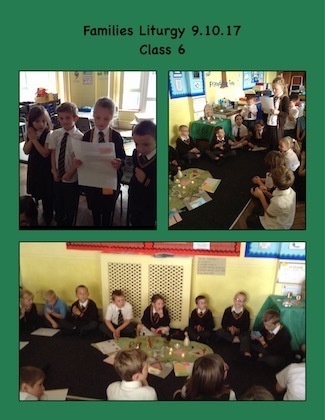 Comments (0)
There are currently no comments.