Topic 7 - Holidays and Holy Days
During this topic we have learnt even more about what happened after Easter Sunday. We have learnt all about two very important holy days; Ascension Day and Pentecost Sunday.
Our Holy Spirit crafts: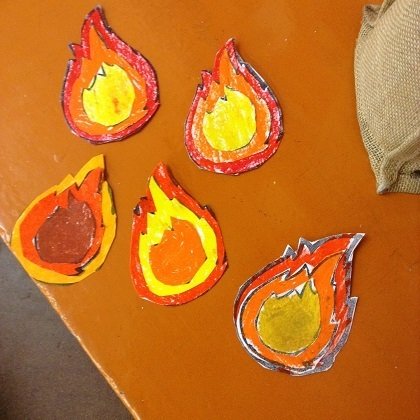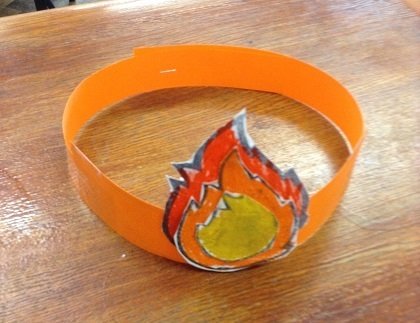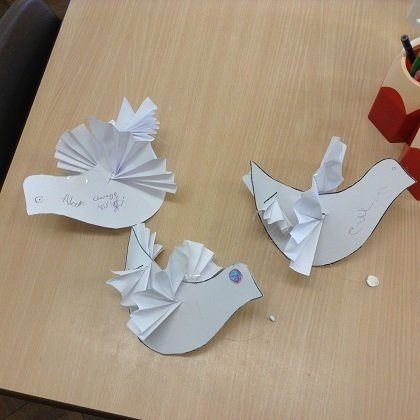 One of our objectives in this topic was to understand how we can spread the good news just like Jesus' Disciples did. We linked this to our Academy mission statement 'Striving for excellence in all that we do, reflecting the Light of Christ to the world'. We debated in class, how can we reflect the Light of Christ? This led to a super discussion from all children; which contributed to our new sunshine display...
During this topic we also produced a class assembly which we performed to our family and the rest of the Academy.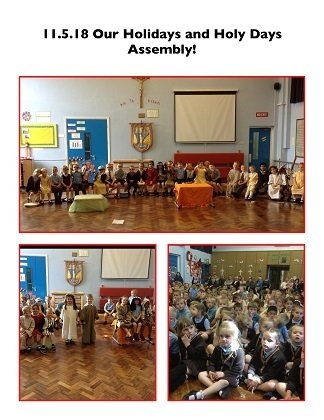 Eucharistic Adoration 02.05.18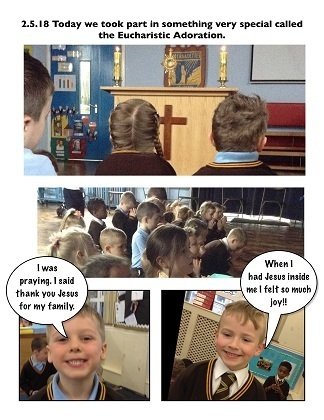 Topic 6 - Change
To start this Lenten topic we thought about the ways we have changed. We recognised that Lent is a time where we can all change to be more like Jesus and we all made a Lenten promise to form our class Lenten promise tree.
During this topic we have spent time understanding and retelling the events of Palm Sunday, Good Friday and Easter Sunday.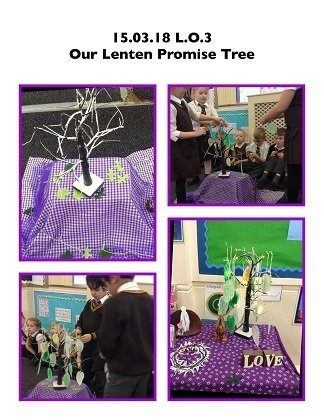 The Travelling Cross
It's our turn with the travelling cross! The travelling cross is making its way around the whole academy and today we got to have our turn. We looked at all 14 stations to develop our understanding of what happened to Jesus on Good Friday. We then focused on the fourth station ' Jesus meets his mother'. We said a prayer for our own parents/carers and all the special things they do for us.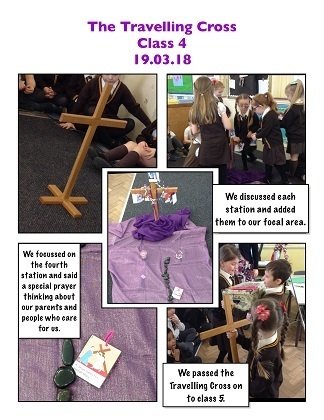 Topic 5 - Meals
For our meals topic we discussed some special meals we have in our lives. We went on to look at a very special meal Jesus had called The Last Supper and how this links in with the special meal shared within mass.
We even managed to share our own special meal as a class.
Topic 4 - Special People
Class 4 are very lucky! They were all able to talk about people in their lives who are special to them; people in our families and in our community.
We looked at the church and the special people in a church who help with a Mass, in particular the Parish Priest and the Altar Servers. We invited two special people into our class, Alice and Archie, two Altar Servers. We were able to ask them LOTS about the role of an Altar Server and they were able to answer all of our questions.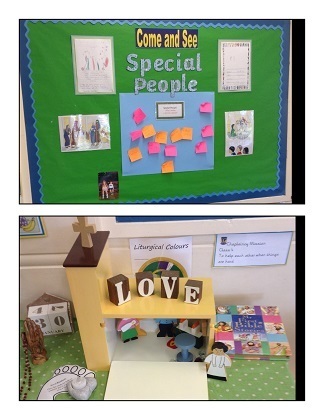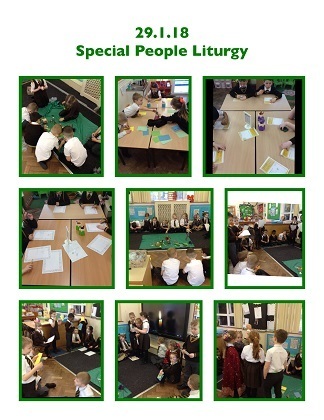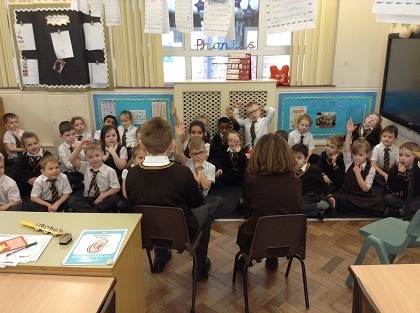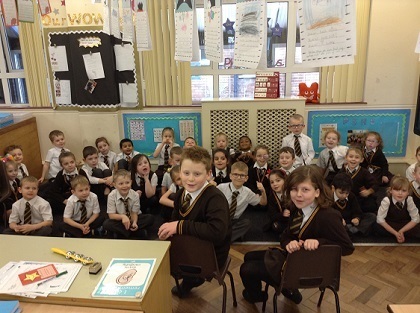 Topic 3 - Waiting
A very exciting topic! The main focus of this topic was advent. We began the topic by thinking about times we have had to wait in our lives and the different emotions we go through. We then discussed the ways we wait and prepare for Christmas. We even made our very own advent wreath!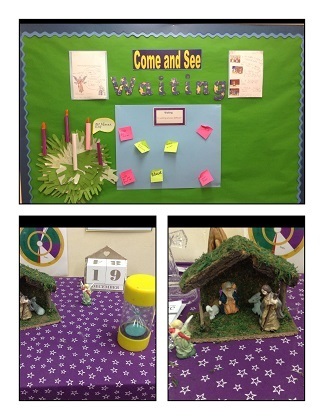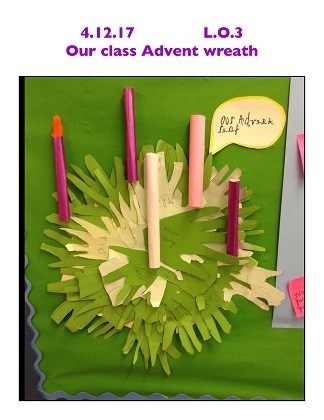 Our Class Bible Story - Noah's Ark
Class 4 were very creative with their half term projects, creating some amazing Noah's Ark shoe boxes
Topic 2 - Belonging
During this topic children discovered what it means " to belong" and the various groups we may belong to. During this topic we focussed on the sacrament of baptism and developed an understanding of what baptism is and the symbols used.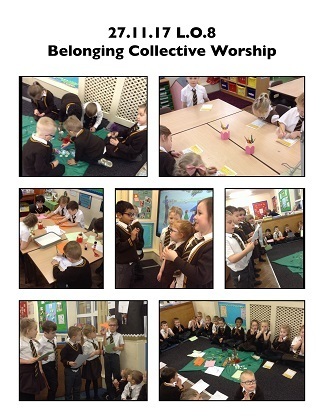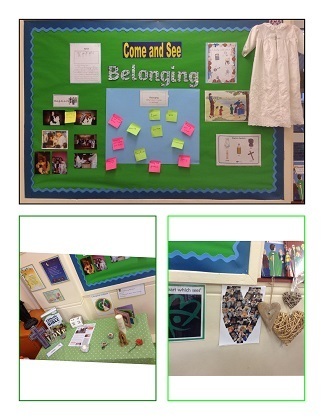 Comments (0)
There are currently no comments.