Topic 3 - Hope
The pupils celebrated learning about the birth of Jesus. They discussed the many ways in which
we wait in hope during the season of Advent, with a focus on the symbolism of the Advent
Wreath. They enjoyed creating a stained glass window design depicting Jesus' second coming.
Topic 2 - Life Choices
The pupils enjoyed learning about the Sacrament of Marriage and the importance of the
promises made between a man and a woman. They produced some wonderful marriage
booklets offering explanations and advice to couples about the Marriage Liturgy.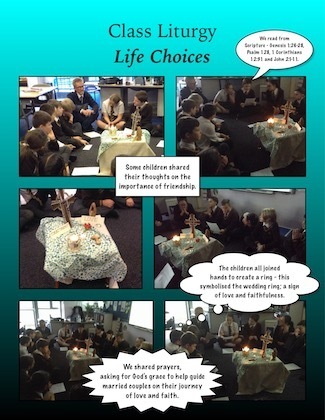 Topic 1 - Ourselves
The pupils enjoyed discussing their unique gifts and qualities and produced some excellent work
around Genesis 1:26-31 Made to be like God. They were greatly interested in learning about
Father Maximilian Kolbe, researching his life and how his love of God inspired his life.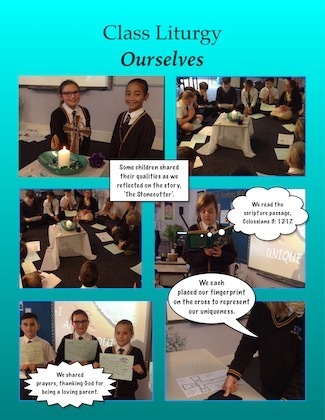 Comments (0)
There are currently no comments.